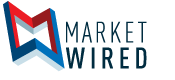 Sprout Tiny Homes and Equipment Leasing Partner to Provide Commercial Tiny Home Financing
/EINPresswire.com/ -- LA JUNTA, CO--(Marketwired - May 16, 2017) - To meet the growing demand of Sprout Tiny Homes' (OTC PINK: STHI) commercial tiny homes and office pods, Equipment Leasing Services has allocated $5 million of lease financing credit with an additional $10 million reserve for Sprout manufactured tiny homes. The Equipment Leasing program will enable developers, hotel and resort owners to finance Sprout's full line of commercial tiny homes and retail pods with flexible terms.
The financing that Equipment Leasing Services has created for Sprout Tiny Homes offers developers and commercial resort owners a monthly lease rate to maximize cash flow while reducing the upfront capital expenditure of expanding their business models. "We are proud that Equipment Leasing has approved our collateral for commercial financing and look forward to providing our commercial clients with ELS's financing options," said Rod Stambaugh, President of Sprout Tiny Homes.
Equipment Leasing Services LLC differentiates itself from the crowd of equipment financing and leasing companies by providing individualized service to each client and effectively understands their needs, goals, and individual situations. The company offers several financing options as well as convenient, customized service and an efficient experience. By maintaining relationships with a variety of capital sources of funding and a variety of individual and institutional equity investors, ELS is able to offer a wide range of financing alternatives not always available from a single bank or finance company.
ABOUT SPROUT TINY HOMES
Sprout Tiny Homes is a leading designer and manufacturer of high quality, commercial-grade tiny homes featuring chemical free interiors. Sprout homes, office and retail pods are built with Structural Insulated Panels (SIPs) making them stronger, and greener than traditional stick built tiny homes. They employ the latest HVAC and ERV technology making our homes comfortable in the most extreme environments. Sprout builds homes on wheels, homes on foundations and converted shipping container homes. Sprout homes on wheels are built to the ANSI 119.5 standard and homes on foundations are built to IRC code. Sprout is recognized as the premier commercial-grade builder and our homes have been the featured homes in the world's first tiny home hotel (weecasa.com) and deployed as a modern employee housing solution for Aspen Skiing Company. 
For more information call 719-247-6195 or visit: http://sprouttinyhomes.com
Certain statements contained herein are "forward-looking statements" (as defined in the Private Securities Litigation Reform Act of 1995). Sprout Tiny Homes Inc. cautions that statements, and assumptions made in this news release constitute forward-looking statements and makes no guarantee of future performance. Forward-looking statements are based on estimates and opinions of management at the time statements are made. These statements may address issues that involve significant risks, uncertainties, estimates made by management. Actual results could differ materially from current projections or implied results. Sprout Tiny Homes, Inc. undertakes no obligation to revise these statements following the date of this news release.