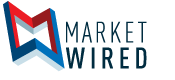 Stealth Shovel Makes Presence Known at National Hardware Show
/EINPresswire.com/ -- JACKSON, WY--(Marketwired - May 16, 2017) -  DMOS Collective's multipurpose Stealth Shovel garnered significant attention at this year's National Hardware Show. Attendees and media alike were impressed with the Stealth's ability to be used for a wide range of work and recreation activities in all four seasons and its built-to-last design. 
During the show, which was held May 9-11 in Las Vegas, the DMOS team demonstrated the Stealth Shovel for upcoming programs on the DIY Network and the Home Talk USA radio show.
The Stealth Shovel can be used for numerous lawn and gardening tasks, snow removal and the breaking up of ice. It is collapsible, making it ideal for storage on a shelf, carried in a backpack or placed in a trunk. The Stealth Shovel also caught the eye of attendees because it is made of aircraft quality 6061 aluminum alloy, allowing it to withstand extreme conditions, as exemplified in a recent review by Gear Testathon.
"The beauty of the Stealth Shovel is that it performs the jobs of multiple tools and will rarely, if ever, need to be replaced due to its design and construction," said Susan Pieper, DMOS Founder and CEO. "The Stealth Shovel's combination of versatility and durability should allow users to save time, money and storage space over a period of time. It may not be a stretch to say that the Stealth could be the last shovel a person ever buys."
National Hardware Show attendees were also treated to a preview of the Alpha Shovel, a larger version of the Stealth. The Alpha's enhanced design will allow for the moving of more materials such as dirt, mulch and snow. It will feature strap slots for easier storage and transport and glides to protect the surface of decks. The Alpha Shovel is scheduled to be released this fall. More information about DMOS and its products can be found at www.dmoscollective.com.
About DMOS
Founded in 2015, DMOS, a Jackson Hole, Wyoming, based company, was created with a simple desire to innovate outdoor tools for the backcountry to the backyard and everywhere in between. Its original product, the Stealth Shovel, was a purpose-built skier and snowboarder cult hit for building snow jumps. Today, DMOS has extended into consumers' everyday lives from outdoor adventures to home and garden. DMOS' tools are thoughtfully designed, versatile, portable, and built to last. Whether used for home and garden, outdoor or extreme sports, they bring out the professional in everyone. For more information, visit DMOS.
Media Contact:
Brad Thomas
Springboard5 Marketing & PR
+1 801 208 1100
Email Contact