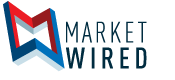 U-Vend, Inc. Reports First Quarter 2017 Financial Results
/EINPresswire.com/ -- SANTA MONICA, CA--(Marketwired - May 16, 2017) - U-Vend, Inc. (OTCQB: UVND) (the "Company"), a consumer products and technology company that develops, distributes, and markets next-generation self-serve electronic kiosks and merchandisers with a digital advertising component across North America, today announced its financial results for the first quarter ended March 31, 2017. 
"Although our results are consistent with our winter seasonality period, we were able to post a 12.4% increase in revenue. Looking forward into 2017, we have significant opportunities before us to capture several additional revenue streams, and we are currently evaluating various capital formation plans to support this growth," stated David Graber, U-Vend, Inc. CEO. "In the meantime, we are receiving tremendous results from our MiniMelts division, and continue to be aggressive with the expansion of our points-of-sale of both our very popular self-serve kiosks and Grab-n-Go merchandisers. The executive team remains focused and committed to the execution of our strategic business plan with a view towards sustainability and increasing value for our shareholders," added Graber. 
Select Financial Data Quarter End March 31, 2017
Revenues for the three months ended March 31, 2017 increased 12.4% to $330,026 as compared to revenue of $293,542 for the three months ended March 31, 2016.


Gross profits for the first quarter 2017 increased 7.5% to $161,135 as compared to gross profit of $149,926 for the first quarter of 2016. 


Gross margins for the quarter ended March 31, 2017 were relatively flat at approximately 49% as compared to gross margin of 51% for the quarter ended March 31, 2016. 


Net loss for the first quarter of 2017 was $630,961 as compared to a net loss of $488,481 for the first quarter of 2016. 


Basic and diluted net loss per share of ($0.03) per common share for the three months ended March 31, 2017 equaled the ($0.03) net loss per common share for the three months ended March 31, 2016.
A full analysis of results for the quarter ended March 31, 2017 is available in the Company's Form 10-K, which is available on the Company's website at www.u-vend.com or through the Securities and Exchange Commission's Edgar database at www.sec.gov.
ABOUT U-VEND, INC.
U-Vend, Inc., headquartered in Santa Monica, CA, and with offices in Orange, CA and Las Vegas, NV, is a consumer products and automated retailing company specializing in the creation, marketing and sales of unique ice cream and related food products which are distributed to the retail markets utilizing various "next-generation" self-serve electronic kiosks throughout North America. The Company owns and operates kiosks and has partnered with numerous national consumer product companies to deliver new and innovative customer retail experiences in automated "frictionless" settings. For more information on U-Vend, visit www.u-vend.com or call (855) 55-UVEND.
Follow U-Vend on Twitter and Like U-Vend on Facebook  
FORWARD LOOKING STATEMENTS
Certain statements contained in this news release regarding matters that are not historical facts may be forward-looking statements. Because such forward-looking statements include risks and uncertainties, actual results may differ materially from those expressed in or implied by such forward-looking statements. Factors that could cause actual results to differ materially include, but are not limited to, uncertainties pertaining to market acceptance for the Company's products and services, its ability to succeed in increasing revenues in the near term to attain profitable operations and generate sufficient cash flow from operations, the effect of new competitors in its markets, its integration of acquired businesses, and other risk factors identified from time to time in its filings with the Securities and Exchange Commission, including the Company's Annual Report on Form 10-K, Quarterly Reports on Form 10-Q and current reports on Form 8-K which are available at the SEC's website www.sec.gov. Other factors not currently anticipated may also materially and adversely affect U-Vend's results of operations, financial position, and cash flows. There can be no assurance that future results will meet expectations. While the Company believes that the forward-looking statements in this news release are reasonable, the reader should not place undue reliance on any forward-looking statement. In addition, these statements speak only as of the date made. The Company does not undertake, and expressly disclaims any obligation to update or alter any forward-looking statements, whether as a result of new information, future events or otherwise, except as required by applicable law.
For more information, contact:

U-Vend, Inc. Corporate Office
Tel: (855) 55-UVEND
Email: Email Contact

U-Vend, Inc. Sales & Marketing
Tel: (855) 55-UVEND, ext. 4
Email: Email Contact

U-Vend, Inc. Investor Relations
Tel: (855) 55-UVEND, ext. 3
Email: Email Contact