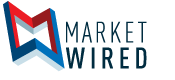 Harvest One's Satipharm Makes First Shipment -- CFN Media
/EINPresswire.com/ -- SEATTLE, WA--(Marketwired - May 16, 2017) -  CFN Media Group ("CannabisFN"), the leading creative agency and digital media network dedicated to legal cannabis, announces the publication of an article taking a closer look at Harvest One Cannabis Inc.'s (TSX VENTURE: HVST) Satipharm AG subsidiary and its progress in commercializing its Gelpell CBD capsules. The article also discusses the company's dual focus on developing both CBD and cannabis brands targeting Canada's upcoming recreational cannabis and existing medical cannabis industries.
Emerging $3+ Billion Industry
The cannabis industry is booming thanks to the legalization of recreational marijuana across Canada and parts of the United States, but many consumers are looking for more than just a 'high' - they're seeking the medical benefits of the plant.
While tetrahydrocannabinol (THC) has been widely studied for conditions like epilepsy, researchers are just starting to fully understand the benefits of cannabidiol (CBD). The lesser known non-psychoactive component of cannabis may have significantly greater health benefits and more than 800 studies have already been published on it this year. Consumers have also become increasingly aware as evidenced by the rapid growth in Google search traffic.
The Hemp Business Journal reckons that the market for CBD products could reach $2 billion by 2020, while GreenWave Advisors believes that it could grow even more to $3 billion by 2021. Either way, there's little question that the market is rapidly growing, particularly given that consumers can access the benefits of CBDs without a prescription.
Pioneering Cannabis Delivery
Harvest One's Satipharm AG subsidiary aims to become a leader in the development and production of dietary supplements that contain cannabidiol (CBD).
The company's flagship product is the CBD Gelpell Microgel Capsules, which contains a controlled delivery system that enhances oral bioavailability. The capsules are manufactured under Good Manufacturing Practices (GMP) in Switzerland with medical cannabis grown under Good Agricultural and Collection Practices (GACP) in highly-controlled environments. The capsules are also tested to be completely THC-free.
The capsules have undergone a successful Phase I clinical trial for safety and bioavailability. As such, the product has already been approved by the health authorities and prescribing physicians in some countries for the treatment of approved medical conditions. These attributes set the product apart from other CBD capsule products that have imprecise dosing or a lack of quality control, as evidenced by the FDA's past warning letters in the U.S.
In the future, the company plans to release additional products that include THC and other cannabinoids that could have beneficial properties.
Commercialization Progress
Harvest One recently announced that its Satipharm subsidiary made its first shipment of CBD Gelpell Microgel Capsules to its distribution partner in Australia.
The proprietary gastro-resistant microgel capsules are approved by prescribing physicians under Australian federal and state legislation for the treatment of various medical conditions. HL Pharma - the company's distribution partner in the country - is ready for immediate distribution of the new product that is expected to be one of the first medical cannabis products available to approved prescribers in the country.
"Bringing Satipharm's sophisticated products to international medical cannabis markets as legislations open up is an integral part of the company's aggressive growth strategy," said Harvest One CEO Andreas Gedeon in the press release announcing the deal. "The arrival of our capsules in Australia is great news for medical cannabis patients in the country. It also further manifests our first mover position as a truly global player in the industry."
Please follow the link to read the full article:
http://www.cannabisfn.com/harvest-ones-satipharm-makes-first-shipment/
For more information, visit the company's website.
Learn how to become a CFN Media featured company, brand or entrepreneur: http://www.cannabisfn.com/become-featured-company/
Download the CFN Media iOS mobile app to access the world of cannabis from your smart phone: https://itunes.apple.com/us/app/cannabisfn/id988009247?ls=1&mt=8
Or visit our homepage and enter your mobile number under the Apple App Store logo to receive a download link text on your iPhone: http://www.cannabisfn.com
About CFN Media
CFN Media (CannabisFN) is the leading creative agency and media network dedicated to legal cannabis. We help marijuana businesses attract investors, customers (B2B, B2C), capital, and media visibility. Private and public marijuana companies and brands in the US and Canada rely on CFN Media to grow and succeed.
Disclaimer:
Except for the historical information presented herein, matters discussed in this release contain forward-looking statements that are subject to certain risks and uncertainties that could cause actual results to differ materially from any future results, performance or achievements expressed or implied by such statements. Emerging Growth LLC, which owns CFN Media and CannabisFN.com, is not registered with any financial or securities regulatory authority, and does not provide nor claims to provide investment advice or recommendations to readers of this release. Emerging Growth LLC may from time to time have a position in the securities mentioned herein and may increase or decrease such positions without notice. For making specific investment decisions, readers should seek their own advice. Emerging Growth LLC may be compensated for its services in the form of cash-based compensation or equity securities in the companies it writes about, or a combination of the two. For full disclosure please visit: http://www.cannabisfn.com/legal-disclaimer/.