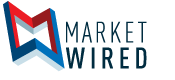 CNP Expo: Whitepages Pro to Discuss Ways to Reduce Manual Fraud Review and False Positives
/EINPresswire.com/ -- ORLANDO, FL--(Marketwired - May 16, 2017) -
WHO: Whitepages Pro Senior Manager, Risk Partnerships Katie McGinn will discuss ways eCommerce and payment processors can leverage big data and automation to reduce manual reviews at the Card Not Present (CNP) Expo being held May 22-25, 2017.
WHAT: Manual reviews are costly and time-consuming, yet an essential part of any fraud prevention strategy. In a CNP panel titled "Reducing Manual Reviews," McGinn will moderate a panel of fraud and risk experts from Staples, TireBuyer.com, 1Debit Inc. and Young Living Essential Oils, on the inefficiencies of today's manual fraud review practices. Attendees will learn how big data and automation enable analysts to recognize more fraud signals so that they can more narrowly focus on high risk transactions. Not only does this approach catch more more fraud, it helps speed good customers through checkout while reducing false positives or rejection of good customers.
Three of the top five U.S. banks, GoPro, Microsoft and other top brands around the world trust Whitepages Pro (booth #211) global consumer identity verification data to verify the identity of new customers.
WHEN: Thursday, May 25, 2017 10:15 AM - 11:00 AM ET
WHERE: CNP Expo, Rosen Shingle Creek Resort, Orlando, FL, Room A
About Whitepages Pro
Whitepages Pro provides businesses with global identity verification solutions that help companies identify legitimate customers, prevent fraudulent transactions, and smooth new customer account creation. The Whitepages Pro Identity Graph database, which includes more than 5 billion global identity records, delivers unparalleled coverage, accuracy, and performance in identity verification. Businesses of all sizes including Microsoft, Western Union, Under Armour, Priceline, and American Airlines use Whitepages Pro data to mitigate risk and improve the customer experience.
Whitepages and Whitepages Pro are registered trademarks of Whitepages, Inc. All other trade names, trademarks and registered trademarks are the property of their respective owners.
Whitepages Pro Media Contact
Rachel Tougher
Voxus PR
(253) 444-5347
Email Contact

EIN Presswire does not exercise editorial control over third-party content provided, uploaded, published, or distributed by users of EIN Presswire. We are a distributor, not a publisher, of 3rd party content. Such content may contain the views, opinions, statements, offers, and other material of the respective users, suppliers, participants, or authors.