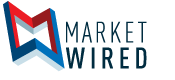 Point Inside Announces Its Participation at SAPPHIRE NOW to Showcase Retail's In-Store Spatial Analytics Service
/EINPresswire.com/ -- BELLEVUE, WA--(Marketwired - May 15, 2017) - Point Inside, the leading provider of in-store product location solutions for retailers, today announced their participation at SAPPHIRE NOW® and ASUG Annual Conference being held May 16–18 in Orlando, Florida. Point Inside is a participant of the SAP® Startup Focus program, which supports startups in building new applications on SAP technology including SAP HANA® and SAP Cloud Platform.
Through this engagement, Point Inside leverages the SAP HANA platform and built a Spatial Analytics solution that enables merchandisers, store operations and space planners to visualize near real-time data and sales performance, such as sell-through relative to an active merchandising plan and quantitative summaries by store, region and chain. The Spatial Analytics service provides retailers with the information to predict final sell-through outcome scenarios for a particular selling period based on a product's location and sales performance to date. SAPPHIRE NOW attendees are invited to meet experts of Point Inside in the Partner Co-Innovation Campus (booth PC213) to receive deeper insights of Point Inside's Storemode™ platform which combines the physical location of in-store products with enterprise and shopper data to "digitize" a retailer's physical brick-and-mortar business.
"As technology infiltrates every aspect of the business, traditional retail is undergoing a massive disruption in how products are moving from manufacturers to consumers. This shift has caused a ripple effect that is challenging retail in every way," said Pete Coleman, EVP Business Development at Point Inside. "SAP enables businesses to make smarter, faster decisions through real-time analysis and reporting combined with dramatically accelerated business processes. Using SAP HANA, Point Inside created a solution to help retailers visualize complex data in ways that make sense to physical retail operators and help them optimize their brick-and-mortar stores for today's omni-channel world. Brick-and-mortar retailers can now make more data-driven decisions and put the recent advancements in technology to work for them versus against them."
SAPPHIRE NOW and ASUG Annual Conference are the world's premier business technology event and largest SAP customer-run conference, offering attendees the opportunity to learn and network with customers, SAP executives, partners and experts across the entire SAP ecosystem.
Point Inside is participating in the SAP Startup Focus program, which supports startups in developing new applications on SAP technology, including SAP HANA and SAP Cloud Platform. The program is an accelerator for startups focusing on the big-data, predictive and real-time analytics space, with more than 5,500 startups engaged in the program so far. The program began in mid-2012 and since then its members have delivered 260+ validated solutions across multiple industries that address discrete customer needs. Startups remain focused on using SAP technology platforms to deliver next generation solutions in a wide range of areas including real-time simulations and pattern recognition, sense-and-respond cycles, personalized analytics, machine learning, artificial intelligence, augmented and virtual reality, and Internet of Things (IoT) solutions.
About Point Inside
More than 90 percent of retail sales occur in-store, yet shoppers aren't finding what they are looking for in stores. Point Inside is the leading provider of in-store product location solutions for shoppers, store employees, and merchandisers. Its StoreMode™ platform is the biggest opportunity in retail, enabling retailers to create an immersive physical store experience for the connected, mobile shopper inspired by e-commerce. Its cloud-based technology answers shoppers' top two questions, "Do you have it?" and "Where can I find it?" for brick-and-mortar retailers. Point Inside's platform includes StoreMode™ and StoreLocation™, powering personalized digital in-store experiences.
SAP, SAPPHIRE NOW, SAP HANA and other SAP products and services mentioned herein as well as their respective logos are trademarks or registered trademarks of SAP SE (or an SAP affiliate company) in Germany and other countries. See http://www.sap.com/corporate-en/legal/copyright/index.epx for additional trademark information and notices.
All other product and service names mentioned are the trademarks of their respective companies.