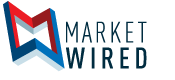 Guardian Data Systems Partners with BuddingTech To Provide Analytics Engine and Business Consulting To Medical Cannabis Industry
/EINPresswire.com/ -- VANCOUVER, WA--(Marketwired - May 15, 2017) - Guardian Data Systems, the industry leader in cannabis software, Enterprise Resource Planning (ERP), and Point of Sale (POS) solutions, announced it has entered into a strategic partnership with BuddingTech of Australia. Under the agreement signed by both parties, BuddingTech will act as an analytics engine and business consulting warehouse for Guardian Data Systems clients, significantly expanding the company's already diverse service offering.
BuddingTech, located in Sydney, Australia, identifies industry beneficial research, startups and devices and provides the guidance, support and resources required to successfully develop and integrate these projects into the Asia Pacific medical cannabis market.
"With medical cannabis sales projected to grow from $4.7 billion in 2016 to $13.3 billion in 2020, we believe BuddingTech has a great deal to offer our customers who are hungry for data and additional business support," said Guardian Data Systems CEO, Lance Ott.
Ott also noted that BuddingTech's international market presence is closely aligned with Guardian Data Systems. Both companies are growing in Europe, Israel, and in other markets outside the U.S., making the partnership a logical fit for both companies.
"For a decade, we have been an industry leader in cannabis software, and business and financial services to the cannabis industry in the U.S. and in international markets. Given our extensive experience, Guardian Data Systems has knowledge and data that will enhance the sophistication and accuracy of the BuddingTech analytics," added Ott. "This is a win-win for both companies."
Adam Miller, Founder of BuddingTech, noted that "within less than 2 years, the Australian government has developed a federal framework to support the domestic cultivation and manufacturing of medical cannabis. Australia is now uniquely positioned to become a leader in the field of botanical and medical research -- data will play a vital role to support the developing industry."
Miller also expressed his excitement at the new partnership, saying, "We are excited to have formed a strong strategic alliance with an organization with experience in the cannabis data field."
The two companies also will work together on educational and research programs around botanical and medical cannabis research, as well as work to identify areas where the companies can acquire additional industry data to provide greater value to business, as well as the financial and government sectors.
Guardian Data Systems also will partner with BuddingTech on CannaTech Sydney. BuddingTech is currently partnered with iCan to host CannaTech Sydney until 2021.
About Guardian Data Systems
Guardian Data Systems is the industry leader in providing specialized and comprehensive business services to the cannabis industry. Guardian's ROAR is the most complete cannabis software with Enterprise Resource Planning (ERP) and Point of Sale (POS) solutions vertically integrated across all your operations. Whether your Cannabis business focuses on growing, processing, testing, dispensing, delivering, or all of the above, the ROAR cannabis software solutions have you covered. We give you the power to automate, gain insight into your data, stay compliant and control costs.