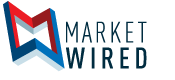 Tervita Corporation Announces Q1 2017 Financial Results Conference Call
/EINPresswire.com/ -- CALGARY, ALBERTA--(Marketwired - May 12, 2017) - Tervita Corporation announced today it will hold a conference call to discuss its Q1 2017 financial results for the three months ended March 31, 2017.
The call will be held on Wednesday, May 17, 2017 at 1:30 p.m. (Eastern).
Details for the call can be found on the Intralinks website. Copies of the March 31, 2017 financial statements will be available on the same website on Monday, May 15, 2017. Holders of Tervita Corporation's Senior Secured Notes can request access to Intralinks by contacting the Depository Trust Company or Greg Dowell, Director, Treasury.
About Tervita
Tervita is a leading environmental solutions provider. Our integrated earth, water, waste and resource solutions deliver safe and efficient results through all phases of a project by minimizing impact, maximizing returns.™ Our dedicated employees are trusted sustainability partners to oil and gas, construction, mining, government and communities. Safety is our highest priority: it influences our actions and shapes our culture. For more information visit Tervita.com.