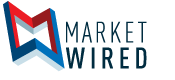 INOH Announces Special Promotion for Atmospheric Water Solutions' AquaBoy(R) Pro II
Make your own purified great tasting water from the air
/EINPresswire.com/ -- NEW YORK, NY--(Marketwired - May 12, 2017) - In Ovations Holdings Inc. (OTC PINK: INOH), a minority owner of Aquarius Brands, is pleased to announce a special promotion for Atmospheric Water Solutions' (a member of the Aquarius Brands group) global-award-winning AquaBoy® Pro II -- please use the special promo code "2017DWMAB" at checkout http://www.atmosphericwatersolutions.com/shop/ to receive your discount. Their innovative and patented world-class appliance makes 2 to 5 gallons of purified great tasting water from the air -- higher quality and less expensive than bottled water -- and it uses none of our increasingly scarce groundwater resources.
The AquaBoy® Pro II has won the following awards:
1. Winner - (2 Categories) 2017 NAHB International Builders' Show - "Best Product in Show" winner and "Best Kitchen Product" winner;
2. Finalist - (4 Categories) 2016 NAHB International Builders' Show - "Best of IBS Awards";
3. Winner - 2016 International Home and Housewares Show Global Innovation Awards - best "Kitchen Electrics" product winner; and
4. Winner - 2015 International Hotel, Motel and Restaurant Show (HX: The Hotel Experience) - Editor's Choice Awards - "Best New Product".
INOH is pleased to be able to offer this special pricing to our shareholders and hope that you will purchase an AquaBoy® Pro II before the May 31, 2017, deadline for this discount.
Financing is available starting as low as ~$15/month. http://www.atmosphericwatersolutions.com/financing-programs/ .
ABOUT
Atmospheric Water Solutions ("AWS") is a controlled subsidiary of Aquarius Brands™, a group of companies specializing in water generation, conservation and education for homes, businesses, hotels, restaurants, schools, utility companies and more. Aquarius Brands™ products include AWS AquaBoy® air to water generators™, Boomerang™ high-capacity compact bottling machines™, Retrax solar solutions™ and DroughtBuster™ water saving devices.
In Ovations Holdings, Inc. is a minority owner of Aquarius Brands. Also, through its subsidiary, Electro Verde Inc., it has entered into a marketing distribution agreement with Seychelle Water Environmental Technologies, Inc., which manufactures and supplies revolutionary water filtration systems featuring breakthrough technology, most notably, Ionic Adsorption Micro Filtration. Seychelle is a prominent company in the fast-growing water filtration industry, who markets a complete line of top-quality portable water filtration products and brands in North America and worldwide.
Image Available: http://www2.marketwire.com/mw/frame_mw?attachid=3138988