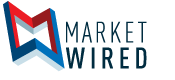 B2 Digital Announces Weekend of Live MMA Broadcasts
/EINPresswire.com/ -- TAMPA, FL--(Marketwired - May 12, 2017) - B2 Digital (OTC PINK: BTDG) will be bringing a weekend of Free LIVE MMA Event Broadcasts to MMA Fans around the world this weekend. These broadcasts are brought to the global MMA fans as B2 Digital continues to Sponsor Top MMA Organizations and their LIVE Broadcasts.
The First Broadcast of Front Street Fights VII will be LIVE Friday, May 12th from CenturyLink Arena in Boise, Idaho. The Broadcast will begin at 7:00p MDT and will be available on The Front Street Fights YouTube channel. Fans can go to the following link to watch the LIVE MMA Event for free: www.youtube.com/user/frontstreetfights
The Second Broadcast of Hard Rock MMA 89 will be LIVE from the Historic Turfway Park Horse Racing Track in Florence, Kentucky. The Broadcast will be LIVE Saturday, May 13th LIVE and begin at 7:00p MDT and will be available on The Hard Rock MMA YouTube channel. Fans can go to the following link to the LIVE Event watch for free: www.youtube.com/HardrockMMA
Fans can also go to each MMA group's Video onDemand section to watch past fights and videos at each group's YouTube Video Pages at:
Front Street Fights https://www.youtube.com/user/frontstreetfights/videos
Hard Rock MMA https://www.youtube.com/user/rockhigdon77/videos
"It is good news for B2 Digital to continue building its new MMA brand with the MMA audience worldwide through the sponsorship of this Weekends LIVE MMA Events. B2's MMA Event sponsorship program to date is successfully connecting MMA fans to the Front Street Fights and Hard Rock MMA videos of B2 Sponsored events with to date over 20,000 onDemand video downloads of the individual fights and replays of the LIVE Events. The new B2 logo and branding are and continue to be viewed by consumers while they watch the replays of the MMA fights on YouTube and Facebook connections," said Greg P. Bell, Chairman & CEO of B2 Digital.
B2 Digital In February 2017, the Board of Directors approved a complete restructuring, new management team and strategic direction for the company. Capitalizing on its history in television, video and technology, the company is now forging ahead and becoming a full service LIVE Event Sports Company.
The Chairman and CEO of the company is now Greg P. Bell. Mr. Bell has over 30 years of global experience developing more than 20 companies in the Sports, Television, Entertainment, Digital Distribution and Banking Transaction industries. Capitalizing on the combination of his expertise, relationships and experience as well as his involvement with more than 40,000 LIVE Events over his career for major sports leagues and entertainment venues, B2 Digital is in the process of developing and acquiring companies to become a Premier Vertically Integrated LIVE Event Sports Company.
Live Events will be the core business. B2 Digital will also be developing and expanding the LIVE Event Systems. These include Systems for Event Management, Digital Ticketing Sales, Digital Video Distribution Sales, Brand Management and Financial Control Systems.
B2 Digital The LIVE Event Sports Company, Trading Symbol: BTDG on the OTC