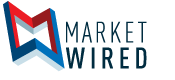 Gaia to Present at the 18th Annual B. Riley & Co. Institutional Investor Conference
/EINPresswire.com/ -- BOULDER, CO--(Marketwired - May 12, 2017) - Gaia, Inc. (NASDAQ: GAIA), a conscious media video subscription service, has been invited to present at the 18th Annual B. Riley Institutional Investor Conference. The conference is being held May 24-25, 2017 at the Loews Santa Monica Beach Hotel in Santa Monica, California.
Gaia management is scheduled to present on Wednesday, May, 24th at 4:00 p.m. Pacific time and will hold one-on-one meetings throughout the day.
For more information about the conference or to schedule a one-on-one meeting with Gaia management, please contact your B. Riley representative or Liolios, the company's investor relations team, at 949-574-3860.
About Gaia, Inc.
Gaia is a global video streaming service and online community that provides curated conscious media in three primary channels: Seeking Truth, Transformation and Yoga, to its subscribers in over 150 countries. Over 90% of its 7,900 titles are available for streaming exclusively on Gaia through most devices connected to the Internet and approximately 80% of the views are generated by content produced or owned by Gaia. For more information about Gaia, visit www.gaia.com.
Distribution channels:
Amusement, Gaming & Casino
,
Book Publishing Industry
,
Consumer Goods
,
Culture, Society & Lifestyle
,
Media, Advertising & PR
,
Movie Industry
,
Music Industry
,
Religion
,
Textiles & Fabric Industry

EIN Presswire does not exercise editorial control over third-party content provided, uploaded, published, or distributed by users of EIN Presswire. We are a distributor, not a publisher, of 3rd party content. Such content may contain the views, opinions, statements, offers, and other material of the respective users, suppliers, participants, or authors.