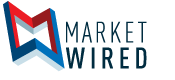 Pure Industrial Real Estate Trust Announces Election of Trustees and Other Voting Results
/EINPresswire.com/ -- VANCOUVER, BC--(Marketwired - May 11, 2017) - Pure Industrial Real Estate Trust (the "Trust") (TSX: AAR.UN) is pleased to announce that at its annual and special meeting held Wednesday, May 10, 2017 (the "Meeting"), all of the nominees for election as trustees of the Trust referred to in its information circular dated March 31, 2017, available on SEDAR at www.sedar.com, were elected as trustees of the Trust for the ensuing year or until their successors are elected or appointed.
A total of 135,092,631 votes were represented at the Meeting. As a ballot was not required, the voting results in the table below reflect proxies received in respect of the election of trustees of the Trust and other voting items:
 
 
 
 
 
Nominee
 
Votes For
Votes Against
Votes Withheld/Abstain
 
 
Total
Percentage
Total
Percentage
Total
Percentage
Number of Trustees
 
135,026,841
99.95%
65,789
0.05%
0
0.00%
Election of Trustees:
 
 
 
 
 
 
 
 
James K Bogusz
 
132,964,259
99.44%
0
0.00%
752,336
0.56%
 
Stephen J Evans
 
114,700,682
85.78%
0
0.00%
19,015,913
14.22%
 
Kevan S Gorrie
 
133,376,661
99.75%
0
0.00%
339,934
0.25%
 
Paul G Haggis
 
133,481,971
99.82%
0
0.00%
234,624
0.18%
 
Robert W King
 
132,475,192
99.07%
0
0.00%
1,241,403
0.93%
 
T Richard Turner
 
130,068,483
97.27%
0
0.00%
3,648,112
2.73%
 
Elisabeth S Wigmore
 
133,502,067
99.84%
0
0.00%
214,528
0.16%
 
 
 
 
 
 
 
 
Appointment of Auditors
 
133,664,794
98.94%
0
0.00%
1,427,835
1.06%
Amendments to the Declaration of Trust
 
133,048,205
99.50%
668,390
0.50%
0
0.00%
 
 
 
 
 
 
 
 
The Trust has also filed a report of voting results regarding all matters voted on at the Meeting on SEDAR at www.sedar.com.
ABOUT PURE INDUSTRIAL REAL ESTATE TRUST
Pure Industrial Real Estate Trust is an unincorporated, open-ended investment trust that owns and operates a diversified portfolio of income-producing industrial properties in leading markets across Canada and key distribution and logistics markets in the United States. The Trust is an internally managed REIT and is one of the largest publicly-traded REITs in Canada that offers investors exposure to industrial real estate assets in Canada and the United States.
Additional information about the Trust is available at http://www.piret.ca or www.sedar.com.
THE TORONTO STOCK EXCHANGE HAS NOT REVIEWED AND DOES NOT ACCEPT RESPONSIBILITY FOR THE ADEQUACY OR THE ACCURACY OF THIS RELEASE.
For more information please contact:
Sylvia Slaughter
Director of Investor Relations
(416) 479-8590 Ext 267
E-mail: sslaughter@piret.ca

Pure Industrial Real Estate Trust
Suite 910, 925 West Georgia Street
Vancouver, BC V6C 3L2
Phone: (888) 681-5959
www.piret.ca
Toronto Stock Exchange - AAR.UN