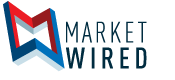 IBI Group Announces Results of the Annual Meeting of Shareholders
/EINPresswire.com/ -- TORONTO, ONTARIO--(Marketwired - May 11, 2017) - IBI Group Inc. (the "Company") (TSX:IBG) is pleased to announce the detailed voting results for the election of its Board of Directors ("the Board") at the Company's Annual Meeting in Toronto on May 11th, 2017.
The nominees listed in the management information circular for the 2017 Annual Meeting were elected as directors of the company. The results of the vote are as follows:
Director
Votes "For"
% For
Votes
"Withheld"
% Withheld
Scott Stewart
14,719,508
99.92
11,794
0.08
David Thom
14,719,508
99.92
11,794
0.08
Dale Richmond
14,696,090
99.76
35,212
0.24
Lorraine Bell
14,666,069
99.56
65,233
0.44
Jane M. Bird
14,700,690
99.79
30,612
0.21
John O. Reid
14,719,508
99.92
11,794
0.08
Michael Nobrega
14,706,690
99.83
24,612
0.17
About IBI Group Inc.
IBI Group Inc. (TSX:IBG) is a globally integrated architecture, planning, engineering, and technology firm with over 2,500 professionals around the world. For more than 40 years, its dedicated professionals have helped clients create livable, sustainable, and advanced urban environments. IBI Group believes that cities must be designed with intelligent systems, sustainable buildings, efficient infrastructure, and a human touch.