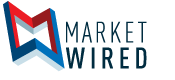 KSIX Media Holdings, Inc. CEO Shareholder Update Regarding True Wireless
KSIX Executes Addendum to Definitive Agreement with True Wireless
/EINPresswire.com/ -- LAS VEGAS, NV--(Marketwired - May 11, 2017) - KSIX Media Holdings, Inc. (OTC PINK: KSIX), a diversified media and internet company headquartered in Las Vegas, announced today that it has entered into a Letter of Intent to produce a revised agreement with True Wireless, LLC, one of the leading providers of the Federal Lifeline program. The Lifeline program provides essential services by offering discounted phone and broadband services to qualifying low-income households. Over 37 million households are eligible for this program according to the Universal Service Administration Company (USAC), a non-profit corporation designated by the Federal Communications Commission (FCC) to administer the $10 billion Universal Service Fund.
Fellow shareholders:
We are very pleased to announce that we have completed a revised agreement with True Wireless which is available to read in our May 5, 2017 8-K filing. Last year when we started to look for potential acquisitions and opportunities for KSIX my goal was to acquire or align with a significant asset that would benefit from KSIX's digital media expertise. We are happy to report that we have made further progress towards this goal.
We first starting working with True Wireless mid last year and were able to immediately and positively impact their business. Most notable we were able to open a new lane for customer acquisition with social media marketing, lowering the cost of new customer acquisition from over $26.00 to about $7.00 per customer. As we worked with True the synergies became more apparent as well as the opportunity to align with a revenue engine in the telecom sector. Telecom is one of the most dynamic and fastest growing business sectors in the world. US consumers look at their devices more than 9 billion times a day up 13% from last year. True provides an essential service within telecom, specifically as a Lifeline Provider. There is a significant untapped marketplace with over 37 million households eligible for Lifeline. True currently is licensed to operate in 5 states, with significant opportunities to expand either through acquisition or an application process. 
True Wireless management has a proven track record of success that we feel will only be enhanced by the alignment with KSIX and the power of a public company to facilitate expansion and new acquisitions. On February 28, 2017 we reported that True had grown their customer base from 41,912 as of December 31, 2015 to 60,405 as of December 31, 2016, a 44% growth. We also reported that a tremendous benefit of the broadband expansion adopted by the FCC in their March 2016 update of the Lifeline program allowing for 12 month contracts. This resulted in an increase in customer retention by True of approximately 1500 customers per month which equates to over 18,000 customer annually. 
True has gross annual revenues in excess of $13 million and is currently growing at a rate of about 5% per month. While I am proud of KSIX's contribution to this growth, I applaud the True Wireless team and the leadership of Brian Cox, True Wireless's CEO. We hope to bring his vision, leadership and dedication to generating revenue to benefit all KSIX shareholders. This must occur through revised definitive agreements as further discussed in the LOI and recent 8-K filing.
I look forward working with Brian to grow True Wireless, expand into new markets as well as related telecom verticals that will benefit from KSIX digital marketing expertise and the operational and revenue programs that True has successfully developed and implemented. This is a tremendous model and truly an exciting time for KSIX and our shareholders.
Sincerely,
Carter Matzinger, CEO
ABOUT KSIX MEDIA HOLDINGS KSIX Media Holdings, Inc. (OTC PINK: KSIX) is an SEC fully reporting media and Internet company located in Las Vegas, Nevada. Currently, there are two operating divisions, Digitize IQ and KSIX Media, Inc. DigitizeIQ provides digital advertising utilizing proprietary technology and intellectual properties designed to create new revenue streams and increase measurable audiences for clients. KSIX provides performance-based marketing solutions to drive traffic and sales. KSIX manages offer tracking, reporting, and distribution on the third-party platform.
ABOUT TRUE WIRELESS, LLC True Wireless LLC, an Oklahoma company, is an eligible telecommunications carrier providing discounted and subsidized wireless (cell phone) service to those who qualify. The company provides government sponsored/supported cell phone service in Texas (TX), Oklahoma (OK), Arkansas (AR), Maryland (MD) and Rhode Island (RI). The service is subsidized under the Lifeline program. Americans who enroll in the program must qualify and maintain annual certification.
FORWARD LOOKING STATEMENTS
Certain statements in this release, other than statements of historical fact, may include forward-looking information that involves various risks and uncertainties. There can be no assurance that such forward-looking statements will prove to be accurate. Actual result and future events could differ materially from those anticipated in such statements. These and all subsequent written and oral forward-looking statements are based on the estimates and opinions of management on the dates they are made and expressly qualified in their entirety by this notice. The Company assumes no obligation to update forward-looking statements should circumstances or management's estimates or opinions change, other than as required pursuant to applicable securities laws.
Contact Information
KSIX Media Holdings, Inc
info@ksix.com
Source: KSIX Media Holdings, Inc

Investor Contact
OmniVance Advisors
PR@ksix.com
858-381-5740