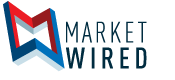 State Grants Final Water Use Permit to Sterling Natural Resource Center
Wastewater Treatment Facility Meets State Water Use Guidelines, Opens Door to State Funding
/EINPresswire.com/ -- HIGHLAND, CA--(Marketwired - May 10, 2017) -  The State Water Resources Control Board recently awarded the Sterling Natural Resource Center with a crucial permit necessary for advancing its state-of-the-art recycled water facility. The State Board issued its decision to authorize a 1211 permit to allow up to 10 million gallons of recycled water daily to recharge the Bunker Hill Basin. The decision grants the San Bernardino Valley Municipal Water District (Valley District) the authority to recycle water generated by East Valley Water District customers, treat it and recharge it into local aquifers for use in future years.
"The issuance of this permit was a critical milestone for the Sterling Natural Resource Center to move forward," said Valley District Board President Susan Longville. "This project is just one part of our efforts throughout the San Bernardino Valley to help create new sources of water that will serve our local communities especially in times of extended drought like the one we just experienced."
East Valley Water District Board Chairman Ron Coats said the project offers many added benefits to the community, including hundreds of temporary construction jobs. The project will also indirectly initiate nearly 1,400 jobs in and around the community, and offers training and educational opportunities to local students in science, technology, engineering and math (STEM) studies.
"In addition to the Sterling Natural Resource Center providing recycled water, we have a unique opportunity to take it a step further," Coats said. "We will be able to use a public resource to engage and serve the community in a much-needed way."
The 1211 permit approval is just one of many milestones the SNRC is celebrating. Recently, SNRC also received its Section 7 authorization, a positive determination of the project's Environmental Impact Report (EIR) by federal agencies, including the U.S. Fish and Wildlife Service and Army Corp of Engineers. The Section 7 authorization combined with the 1211 permit confirms that the project meets all requirements to qualify for state loans and grants. Once a formal funding agreement is in place, SNRC will select a design-build firm and move forward with the design process.
The SNRC, a Valley District project in cooperation with East Valley Water District, will recharge the local groundwater basin. Once built, the facility will provide a new water source for the Inland Empire region, will help to boost water reliability and create new habitat for the Santa Ana Sucker.
About Sterling Natural Resource Center
The Sterling Natural Resource Center (SNRC) is a state-of-the-art facility in Highland, California, that will provide a sustainable new water supply to boost the region's water independence. Capable of treating up to 10 million gallons a day, the SNRC recharges the local Bunker Hill Groundwater Basin and creates new opportunities for the surrounding community in the form of education and training, community space, neighborhood improvements, and new habitat for the Santa Ana Sucker fish. Located on North Del Rosa Drive between East Fifth and East Sixth Streets, the SNRC is a project of the San Bernardino Valley Municipal Water District and treats wastewater generated within East Valley Water District's service area. For more information visit www.sterlingnrc.com and follow the project on Facebook, Twitter and Instagram..
About San Bernardino Valley Municipal Water District
San Bernardino Valley Municipal Water District (Valley District) was formed in 1954 to import supplemental water. As a regional water provider, they bring water into its service area through participation in the State Water Project (SWP) and manage groundwater storage within its boundaries. Valley District covers 353 square miles in southwestern San Bernardino County and serves a population of approximately 770,000. The District boundary spans the eastern two-thirds of the San Bernardino Valley, and the cities of San Bernardino, Colton, Loma Linda, Redlands, Rialto, Bloomington, Highland, Mentone, Grand Terrace, and Yucaipa. For more visit www.sbvmwd.com.
About East Valley Water District
East Valley Water District was formed in 1954 and provides water and wastewater collection services to more than 100,000 residents within the City of Highland and portions of both the City and County of San Bernardino. EVWD operates under the direction of a five-member elected Board. More information is available at www.eastvalley.org.