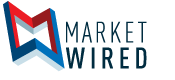 Take a Bite Outta Lionfish In Pensacola
Visit Pensacola Invites Travelers to Celebrate Lionfish Removal & Awareness, May 20-21
/EINPresswire.com/ -- PENSACOLA, FL--(Marketwired - May 09, 2017) - Want to help make an invasive species disappear from the crystal clear waters of Pensacola area beaches? It's time to put some lionfish on the barbie. Yes, that's right. Lionfish. That tiger-striped, exotic looking fish you've seen in various saltwater aquariums -- you can eat it.
For the past three decades, lionfish -- a beautiful, yet prickly native of the Indo-Pacific -- have spread from the Atlantic Coast to the Gulf of Mexico and have started calling the Pensacola Bay Area home.
But here's the good news: lionfish tastes fabulous -- once you get past those spiny fins. Filets are tender, white and flaky, like a little baby triggerfish or scamp grouper.
Here's where we need your help:
The 3rd Annual Lionfish Removal & Awareness Festival comes to Pensacola's Plaza De Luna Park, 900 S. Palafox Street, from 10 a.m. to 5 p.m. on May 20-21, pulling in tireless competing scuba divers, celebrity chefs, fillet demonstrations, lionfish tastings, family-friendly games and activities, more than 40 diving and conservation vendors and a few thousand hungry visitors.
The Florida Fish and Wildlife Conservation Commission (FWC) sponsors the event through its Reef Rangers program. The festival is part tournament and part food festival. Recreational and commercial lionfish hunters get rewarded for their lionfish removal efforts by participating in the FWC Lionfish Challenge, while the foodies above the water can sample some of the remarkable flavors of lionfish served up by celebrity chefs and vendors.
Lionfish on the barbie with grits? Check. Lionfish nuggets? Yep. Lionfish sashimi topped with salty-fresh roe, washed down with a frosty beverage? Ohhhhh yes. And the festival favorite way: lionfish on a stick -- or on chips, thanks to the up-and-coming smoky lionfish dip from Edible Invaders.
More than 8,000 lionfish were collected during the 2016 event. This year, organizers hope for an even greater haul.
DID YOU KNOW?
Lionfish are native to the Indo-Pacific region and the Red Sea, not the Western Atlantic Ocean, Gulf of Mexico or the Caribbean Sea.
Lionfish have no known predators outside of their native habitat.
Intentional and unintentional releases from home aquariums are the most likely cause for the invasion in the Western Atlantic Basin.
Female lionfish are sexually mature and will release eggs when they reach 7-to-8 inches in length or approximately one year old.
A female lionfish can release between 10,000 and 30,000 unfertilized eggs every four days year round, approximately 2 million eggs per year, in warm waters.
Lionfish are known to eat just about every marine creature in their range. Some estimates include more than 70 different fish, invertebrates, and mollusks.
Lionfish were first reported off Florida's Atlantic coast near Dania Beach in Broward County in 1985.
Florida holds the world record on the largest lionfish by length: 18.78 inches caught by Capt. Jimmy Nelson off Islamorada in 2015.
Lionfish stomachs can expand to 30 times their size. Lionfish can consume prey that is more than half their body length.
A single small lionfish may reduce the number of juvenile native fish on any given reef by approximately 79 percent in just five weeks.
Controlled studies have shown that a lionfish can go up to three months or longer without eating and only lose 10 percent of their body mass.
Lionfish can inhabit depth ranges from 0 to 900 feet, salinity ranges from riverine and brackish water to full-strength seawater, and water temperatures as low as 50 degrees Fahrenheit.
Lionfish have 18 venomous spines that are capable of easily penetrating human skin and delivering a very painful sting.
It is entirely unlikely that we will ever eradicate all lionfish populations from the invaded areas. They are here to stay, and we must all get involved to manage their population until nature finds a way to reach some balance.
That's why we need your help. So bring your appetite.
About Visit Pensacola
Visit Pensacola leads the effort of economic development through tourism in Escambia County. Comprised of over 200-member businesses, Visit Pensacola's mission is to position the Pensacola Bay Area as a premier year-round travel destination through tourism marketing, communications, meetings and conventions, reunions and group tour initiatives. For more information about Visit Pensacola, call 1-800-874-1234 (toll-free) or go to VisitPensacola.com.

EIN Presswire does not exercise editorial control over third-party content provided, uploaded, published, or distributed by users of EIN Presswire. We are a distributor, not a publisher, of 3rd party content. Such content may contain the views, opinions, statements, offers, and other material of the respective users, suppliers, participants, or authors.