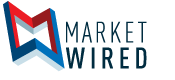 L2 Consulting Services, Inc. Promotes Steven Rider to Remote Avionics Modification Manager
/EINPresswire.com/ -- AUSTIN, TX--(Marketwired - May 9, 2017) - L2 Consulting Services, Inc. (L2) is pleased to announce the company has promoted Steven Rider to the position of Remote Avionics Modification Manager. Steven first joined L2 in 2016 as a modification technician. Prior to L2, Steven worked as a Planner for Embraer and a Project Manager for AAR. 
"We are delighted that Steven has accepted this new position at L2," said Dean Rudolph, L2 Vice President Operations. "Steven's technical and project management expertise along with his demonstrated wherewithal are of immense value to L2 and our customers."
Steven holds an FAA Airman Certificate and earned a Master of Aeronautical Science, with a specialization in management and operations from Embry-Riddle Aeronautical University.
About L2
L2 Consulting Services, Inc. (www.L2aviation.com) provides avionics engineering, integration and installation services (FAA CRS L2ZR265X) for the global air transport industry. Since 1997, the company has been performing integration of digital avionics systems into analog and digital aircraft. Additionally, L2 offers full installation and support capabilities. L2 specializes in Satcom, EFB, e-Enabled, Flat Panels, ACARS/DataLink, RAAS, TAWS, Terminal and Cabin Wireless, Flight Data and FMS among other avionics systems.