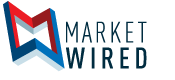 Ground-Breaking Data: Airline Profits Tied to Shorter Ground Times
Comparison of European ground time and operating margins.
Click here for high-resolution version
Comparison of North American ground time and operating margins.
Click here for high-resolution version
Comparison of Asian ground time and operating margins.
Click here for high-resolution version
WheelTug streamlines ground operations.
Click here for high-resolution version
WheelTug allows faster pushbacks.
Click here for high-resolution version
/EINPresswire.com/ -- GIBRALTAR--(Marketwired - May 09, 2017) - WheelTug plc is pleased to see the impressive analysis published by AirInsight.com. The article draws a clear link between ground time and the bottom line. The faster an airline can turn around its aircraft, the more profitable it typically is when compared to other carriers serving the same region. We see very similar patterns across the world's three largest and most competitive markets:
All data from Flightradar24
Our innovative WheelTug™ system is well situated to take advantage of this finding. WheelTug allows aircraft to operate in ramp areas without tow tugs or jet engines, thereby greatly streamlining ground operations (below). The system will enable pushback in a single minute and save at least 7 minutes every flight. WheelTug will be presenting these and other benefits to industry experts at the IATA E-Taxi Conference held in Singapore on 23-24 May.
Reducing jet blast while providing excellent maneuverability, WheelTug will also enable airplanes to park parallel to terminal gates in the future, using two doors to expedite narrowbody boarding and deplaning. Depending on an airline's fleet composition, route structure, and market position, time savings may reach as much as 20 minutes. By cutting both total ground time and schedule padding, WheelTug will permit airlines to improve both schedule reliability and fleet utilization.
Videos of WheelTug tests can be found at http://media.wheeltug.com/
The WheelTug system represents the most significant improvement in aircraft ground handling in decades. In addition to the above-mentioned time savings, WheelTug will cut airline expenditures on fuel, maintenance, and pushback fees. As WheelTug will also reduce carbon emissions, ramp area injuries, and ground noise, the benefits are comprehensive.
In order to further improve the safety of ramp operations, WheelTug will also offer airlines an on-board camera system. The optional TaxiCam system will improve the pilot's situational awareness, especially when reversing. WheelTug will showcase its TaxiCam simulator for the first time later this month at the IATA E-Taxi Conference.
WheelTug will first be available for the Boeing 737NG family of aircraft; entry into service is expected in early 2019. Versions for other aircraft types are also planned.
WheelTug's order book already totals almost 1,000 systems for aircraft from 22 airlines worldwide.
To learn more about how WheelTug works and how it will benefit flyers, airlines, airports, and the environment, see http://www.wheeltug.com. And please visit us this month at the Dublin Aviation Summit (16-17 May) or IATA E-Taxi Conference (Singapore, 23-24 May), and next month at the Paris Air Show (19-22 June - Hall 5, E250).
Forward-looking statement: http://www.wheeltug.com/fls.shtml
Image Available: http://www.marketwire.com/library/MwGo/2017/5/9/11G138248/Images/image1-061798d9590a8c3386d3c010bfc17fc0.jpg
Image Available: http://www.marketwire.com/library/MwGo/2017/5/9/11G138248/Images/image2-fd463e0d1578a4f8a87aad43606bfee0.jpg
Image Available: http://www.marketwire.com/library/MwGo/2017/5/9/11G138248/Images/image3-e1347077bfcea53e97322b01033804b5.jpg
Image Available: http://www.marketwire.com/library/MwGo/2017/5/9/11G138248/Images/image4-065a63b7e22b83e189d0806f9e999ff0.jpg
Image Available: http://www.marketwire.com/library/MwGo/2017/5/9/11G138248/Images/image5-9a8fe936f80c8a028666290acfa4ec66.jpg