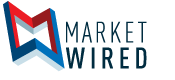 Maple Leaf Raises C$7.3 Million to Execute Ambitious Plans - CFN Media
/EINPresswire.com/ -- SEATTLE, WA--(Marketwired - May 8, 2017) -  CFN Media Group ("CannabisFN"), the leading creative agency and digital media network dedicated to legal cannabis, announces publication of an article discussing Maple Leaf Green World Inc.'s (TSX VENTURE: MGW) recent move to increase its private placement and raise capital to execute its ambitious plans.
The Canadian cannabis industry is expected to reach upwards of C$22.6 billion in annual revenue over the coming years, according to Deloitte. Among the roughly 40 licensed producers authorized to cultivate the drug, the analyst firm believes that more than 600,000 kilograms will need to be grown each year to meet rising consumer demand. This translates to a compelling opportunity for the few existing licensed producers and those poised for a near-term license.
In the United States, the industry is projected to grow to an even larger $50 billion, according to Cowen & Co., despite the lack of federal legalization. Strong public support and the recent legalization of recreational marijuana in California and Nevada have proven to be significant catalysts for the country's growing industry. These dynamics have similarly translated to many opportunities for companies operating in various states.
Ambitious Plans Ahead
Maple Leaf has cannabis projects in both the United States and Canada. In Canada, the company is in the last stage of approval (Stage 5) to become a licensed producer under the Access to Cannabis for Medical Purposes Regulations (ACMPR).
In the United States, the company has established a joint venture with a California-based non-profit co-op to cultivate cannabis for its members on 20 acres of land in two greenhouses. These operations have been in production since September 2016. In addition, the company is in the process of acquiring and permitting a 33,500 square foot cultivation facility in Henderson, Nevada, which is located just 15 miles from Las Vegas, Nevada.
Strong Investor Demand
Maple Leaf has seen tremendous interest among investors, judging by the oversubscription of its private placement transactions.
On May 1, the company announced that, due to higher than anticipated demand and increased capital requirements for its Canadian facility, it would be increasing its previously announced private placement to an offering of 13,216,070 units at a price of C$0.55 per unit for aggregate gross proceeds of $7,268,838.50. Each unit consists of one common share and one common share purchase warrant that's exercisable for two years at a price of C$0.85 per share.
The offering closed on May 4, 2017 after approval from the TSX Venture Exchange. The proceeds will go a long way towards advancing the company's United States and Canadian projects with any extra proceeds being diverted for general corporate purposes.
Please follow the link to read the full article and see the interview: http://www.cannabisfn.com/maple-leaf-raises-c7-3-million-execute-ambitious-plans/
Learn how to become a CFN Media client company, brand or entrepreneur: http://www.cannabisfn.com/become-featured-company/
Download the CFN Media iOS mobile app to access the world of cannabis from the palm of your hand: https://itunes.apple.com/us/app/cannabisfn/id988009247?ls=1&mt=8
Or visit our homepage and enter your mobile number under the Apple App Store logo to receive a download link text on your iPhone: http://www.cannabisfn.com
About CFN Media
CFN Media (CannabisFN), the leading creative agency and media network dedicated to legal cannabis, helps marijuana businesses attract investors, customers (B2B, B2C), capital, and media visibility. Private and public marijuana companies and brands in the US and Canada rely on CFN Media to grow and succeed.
CFN launched in June of 2013 to initially serve the growing universe of publicly traded marijuana companies across North America. Today, CFN Media is also the digital media choice for the emerging brands in the space.
Disclaimer:
 Except for the historical information presented herein, matters discussed in this release contain forward-looking statements that are subject to certain risks and uncertainties that could cause actual results to differ materially from any future results, performance or achievements expressed or implied by such statements. Emerging Growth LLC, which owns CFN Media and CannabisFN.com, is not registered with any financial or securities regulatory authority, and does not provide nor claims to provide investment advice or recommendations to readers of this release. Emerging Growth LLC may from time to time have a position in the securities mentioned herein and may increase or decrease such positions without notice. For making specific investment decisions, readers should seek their own advice. Emerging Growth LLC may be compensated for its services in the form of cash-based compensation or equity securities in the companies it writes about, or a combination of the two. For full disclosure please visit: http://www.cannabisfn.com/legal-disclaimer/.