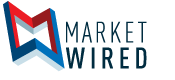 Research Frontiers Reports First Quarter 2017 Financial Results
Management to Host Conference Call at 4:45 p.m.
/EINPresswire.com/ -- WOODBURY, NY--(Marketwired - May 4, 2017) - Research Frontiers Inc. (NASDAQ: REFR) announced its financial results for its first quarter ended March 31, 2017. Management will host a conference call today at 4:45 p.m. Eastern Time to discuss its financial and operating results as well as recent developments including: (i) recent announcement by Japan Railway East of their adoption of Asahi Glass Corporation's Wonderlite SPD SmartGlass train windows, and (ii) the recent license agreement covering SPD SmartGlass for the automotive aftermarket.
Who: Joseph M. Harary, President & CEO, Seth Van Voorhees, CFO
Date/Time: May 4, 2017, 4:45PM ET
Dial-in Information: 1-412-717-9591
Replay: Available on Friday, May 5, 2017 for 90 days at www.SmartGlass-IR.com
Key First Quarter 2017 Comments:
The Company's fee income from licensing activities for the three months ended March 31, 2017 was $393,116 as compared to $409,133 for the three months ended March 31, 2016. This $16,017 decrease was principally the result of exchange rate fluctuations and lower levels of sales of SLK and SL vehicles containing the Magic Sky Control option by Daimler offset somewhat by higher sales of the S-Class vehicles with the Magic Sky Control option.
In the first quarter of 2017, the Company received royalty revenues from sales of the Magic Sky Control option on the S-Class sedans and coupe, and on the SLK and SL roadsters in excess of minimum annual royalty levels in its license agreements with our licensees who supply this glass to Daimler which resulted in accretive royalty revenue from these licensees.
Sales of S-Class and roadster vehicles by Mercedes, and King Air aircraft, using the Company's SPD-SmartGlass technology were up by double digit percentages in the first quarter of 2017 as compared to the previous quarter.
The Company expects that lower pricing of the Company's technology could expand the market opportunities, adoption rates, and revenues for its technology in automotive and non-automotive applications. The Company is working with all levels of licensees in the supply chain to further reduce the cost of final products using the Company's technology.
Operating expenses decreased by $50,252 for the three months ended March 31, 2017 to $1,136,255 from $1,186,507 for the three months ended March 31, 2016.
Research and development expenditures decreased by $198,924 to $211,293 for the three months ended March 31, 2017 from $410,217 for the three months ended March 31, 2016.
Research Frontiers is the developer of SPD-Smart light-control technology which allows users to instantly, precisely and uniformly control the shading of glass or plastic, either manually or automatically. Research Frontiers has built an infrastructure of over 40 licensed companies that collectively are capable of serving the growing global demand for smart glass products in automobiles, homes, buildings, museums, aircraft and boats. For more information, please visit our website at www.SmartGlass.com, and on Facebook, Twitter, LinkedIn and YouTube.
Note: From time to time Research Frontiers may issue forward-looking statements which involve risks and uncertainties. This press release contains forward-looking statements. Actual results could differ and are not guaranteed. Any forward-looking statements should be considered accordingly. "SPD-Smart" and "SPD-SmartGlass" are trademarks of Research Frontiers Inc.
 
 
 
 
RESEARCH FRONTIERS INCORPORATED
 
Consolidated Balance Sheets
 
Unaudited
 
 
 
 
 
March 31, 2017
 
 
December 31, 2016
 
Assets
 
 
 
 
 
 
 
 
 
 
 
 
 
 
 
 
 
Current assets:
 
 
 
 
 
 
 
 
 
Cash and cash equivalents
 
$
2,565,215
 
 
$
1,691,603
 
 
Short-term investments
 
 
-
 
 
 
1,523,333
 
 
Royalty receivables, net of reserves of $1,110,020 in 2017 and 2016
 
 
1,083,568
 
 
 
1,117,146
 
 
Prepaid expenses and other current assets
 
 
78,827
 
 
 
256,892
 
 
 
Total current assets
 
 
3,727,610
 
 
 
4,588,974
 
 
 
 
 
 
 
 
 
 
Fixed assets, net
 
 
611,924
 
 
 
651,655
 
Deposits and other assets
 
 
33,567
 
 
 
33,567
 
 
 
Total assets
 
$
4,373,101
 
 
$
5,274,196
 
 
 
 
 
 
 
 
 
 
Liabilities and Shareholders' Equity
 
 
 
 
 
 
 
 
 
 
 
 
 
 
 
 
 
Current liabilities:
 
 
 
 
 
 
 
 
 
Accounts payable
 
$
47,642
 
 
$
29,932
 
 
Accrued expenses and other
 
 
339,338
 
 
 
339,338
 
 
Deferred revenue
 
 
33,750
 
 
 
-
 
 
 
Total current liabilities
 
 
420,730
 
 
 
369,270
 
 
 
 
 
 
 
 
 
 
Shareholders' equity:
 
 
 
 
 
 
 
 
 
Common stock, par value $0.0001 per share; authorized 100,000,000 shares, issued and outstanding 24,043,846 shares for 2017 and 2016
 
 
2,404
 
 
 
2,404
 
 
Additional paid-in capital
 
 
111,551,490
 
 
 
111,551,490
 
 
Accumulated deficit
 
 
(107,601,523
)
 
 
(106,648,968
)
 
 
Total shareholders' equity
 
 
3,952,371
 
 
 
4,904,926
 
 
 
 
 
 
 
 
 
 
 
 
Total liabilities and shareholders' equity
 
$
4,373,101
 
 
$
5,274,196
 
 
 
 
 
 
 
RESEARCH FRONTIERS INCORPORATED
 
Consolidated Statements of Operations
 
Unaudited
 
 
 
 
 
Three months ended
 
 
 
March 31, 2017
 
 
March 31, 2016
 
 
 
 
 
 
 
 
 
 
Fee income
 
$
393,116
 
 
$
409,133
 
 
 
 
 
 
 
 
 
 
Operating expenses
 
 
1,136,255
 
 
 
1,186,507
 
Research and development
 
 
211,293
 
 
 
410,217
 
 
Total Expenses
 
 
1,347,548
 
 
 
1,596,724
 
 
 
 
 
 
 
 
 
 
 
Operating loss
 
 
(954,432
)
 
 
(1,187,591
)
 
 
 
 
 
 
 
 
 
Net investment income
 
 
1,877
 
 
 
10,898
 
 
Net loss
 
$
(952,555
)
 
$
(1,176,693
)
 
 
 
 
 
 
 
 
 
Basic and diluted net loss per common share
 
$
(0.04
)
 
$
(0.05
)
 
 
 
 
 
 
 
 
 
Weighted average number of common shares outstanding
 
 
24,043,846
 
 
 
24,043,846
 
 
 
 
 
 
 
RESEARCH FRONTIERS INCORPORATED
 
Consolidated Statements of Cash Flows
 
Unaudited
 
 
 
 
 
Three months ended
 
 
 
March 31, 2017
 
 
March 31, 2016
 
Cash flows from operating activities:
 
 
 
 
 
 
 
 
Net loss
 
$
(952,555
)
 
$
(1,176,693
)
Adjustments to reconcile net loss to net cash used in operating activities:
 
 
 
 
 
 
 
 
 
Depreciation and amortization
 
 
43,852
 
 
 
47,412
 
 
Change in assets and liabilities:
 
 
 
 
 
 
 
 
 
 
Royalty receivables
 
 
33,578
 
 
 
(59,539
)
 
 
Prepaid expenses and other current assets
 
 
178,065
 
 
 
54,237
 
 
 
Deferred revenue
 
 
33,750
 
 
 
30,762
 
 
 
Accounts payable and accrued expenses
 
 
17,710
 
 
 
67,482
 
 
 
 
Net cash used in operating activities
 
 
(645,600
)
 
 
(1,036,339
)
 
 
 
 
 
 
 
 
 
Cash flows from investing activities:
 
 
 
 
 
 
 
 
 
Purchases of fixed assets
 
 
(4,121
)
 
 
(1,591
)
 
Proceeds from sale of investments and change in investments
 
 
1,523,333
 
 
 
(2,568
)
 
 
Net cash provided by (used in) investing activities
 
 
1,519,212
 
 
 
(4,159
)
 
 
 
 
 
 
 
 
 
Cash flows from financing activities:
 
 
 
 
 
 
 
 
 
 
Net cash provided by financing activities
 
 
-
 
 
 
-
 
 
 
 
 
 
 
 
 
 
Net increase (decrease) in cash and cash equivalents
 
 
873,612
 
 
 
(1,040,498
)
 
 
 
 
 
 
 
 
 
Cash and cash equivalents at beginning of year
 
 
1,691,603
 
 
 
5,712,310
 
Cash and cash equivalents at end of period
 
$
2,565,215
 
 
$
4,671,812
 
 
 
 
 
 
 
 
 
 
CONTACT:
Seth L. Van Voorhees
Chief Financial Officer
Research Frontiers Inc.
+1-516-364-1902
Info@SmartGlass.com