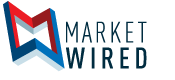 David J. Hickton appointed to CyberPatriot Board of Advisors
/EINPresswire.com/ -- ARLINGTON, VA--(Marketwired - May 04, 2017) - The Air Force Association's (AFA) CyberPatriot Program Office announced today that David J. Hickton, Founding Director of the University of Pittsburgh Institute for Cyber Law, Policy and Security, and former United States Attorney for the Western District of Pennsylvania, as the newest CyberPatriot Board of Advisors member.
Hickton worked as Western Pennsylvania's U.S. Attorney from 2010 until he stepped down in November 2016. During his time in this role he brought several high profile indictments, including those of five members of the Chinese People's Liberation Army for cyber theft from several Pittsburgh companies and the United Steelworkers of America. His office also indicted Russian hacker Evgeniy Bogachev, one of the most prominent cybercriminals in the world, and dismantled the computer hacking forum known as "Darkode," in which cybercriminals bought, sold, traded, and shared information.
Hickton has been an advocate for cybersecurity vigilance and the development of methods to defend the nation's systems infrastructure. He played an integral role in creating legal practices for cybercrime investigations and prioritized the prosecution of computer crimes throughout his tenure.
"The CyberPatriot Advisory Board is honored and fortunate to welcome Mr. Hickton," said Dr. Paul Kaminski, board chairman. "His global perspective, keen insight into the cyber threat our nation faces, and genuine desire to grow our cyber workforce makes him a wonderful addition to the board. As we expand CyberPatriot even more nationwide, his leadership will have enormous national impact."
CyberPatriot, the nation's largest and fastest growing youth cyber education program, is AFA's flagship science, technology, engineering and mathematics program dedicated to strengthening cyber skills among American youth. The program features the National Youth Cyber Defense Competition for high school and middle school students, AFA CyberCamps, and an Elementary School Cyber Education Initiative.
For more information on the programs offered by CyberPatriot, visit http://uscyberpatriot.org.
The Air Force Association is a non-profit, independent, professional military and aerospace education association. Our mission is to promote a dominant United States Air Force and a strong national defense, and to honor Airmen and our Air Force Heritage.