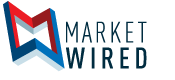 Shipt Expands Delivery Options in Florida
Member-based grocery delivery company brings new retailer options to nine Florida markets
/EINPresswire.com/ -- SAN FRANCISCO, CA--(Marketwired - May 4, 2017) -  Shipt, the fastest growing online grocery marketplace, today announced that it will expand delivery options in nine Florida markets. To celebrate the launch of Shipt's Florida expansion, new members who sign up for an annual Shipt membership will receive $25 off their first grocery order.
On May 18, 2017, Shipt members in Tallahassee, Gainesville and St. Augustine will gain access to deliveries from Publix and ABC Fine Wine & Spirits. This month, Costco service will also be available for delivery in Jacksonville, Orlando, Sarasota, Fort Myers, Naples, South Florida and Tallahassee. With the expansion, Shipt will now be able to offer service to more than 7.2 million households across Florida.
"We've seen overwhelmingly positive responses to our previous launches in other Florida markets, and those experiences provided validation for this expansion -- one of our largest to-date," said Bill Smith, founder and CEO of Shipt. "Access to great retailers like Publix and ABC Fine Wine & Spirits is another step forward in fulfilling Shipt's mission to simplify life for Floridians. We love our Florida members, partners, and shoppers, and know our team's heart for delightful service is a key to our success."
Through the Shipt app, Shipt members will be able to shop a selection of groceries, household goods, and alcoholic beverages offered from these great retailers, Publix and ABC Fine Wine & Spirits, note any preferences, choose a one-hour delivery window and pay for their order.
Shipt connects members with a community of Shoppers who hand pick their items and deliver them as soon as one hour after the order is placed. Shipt memberships are available for an annual fee of $99 and members have access to unlimited free deliveries. To sign up for Shipt and learn more about the service, visit Shipt.com.
Leading up to the expansion, Shipt plans to grow their network of Shoppers, who are responsible for ensuring complete, accurate fulfillments of each order and providing delightful service. To apply to be a Shipt Shopper, visit Shipt.com and click "Get Paid to Shop."
About Shipt
Shipt, the nation's fastest growing online grocery marketplace, partners with leading retailers to deliver groceries via a community of shoppers and a convenient app. Since its founding in 2014, Shipt has been rapidly expanding and now offers quality, personalized grocery delivery to over 20 million households in 40 markets across the country. Shipt offers unlimited grocery deliveries to members for $99 per year. The company currently has offices in Birmingham, AL, and San Francisco, CA. For more information, visit Shipt.com.
Shipt sources groceries from local Publix® stores, however, the company is not endorsed by or affiliated with Publix®. Alcohol only available from ABC Fine Wine & Spirits. You must be 21+ and have a valid ID to order or receive alcohol.