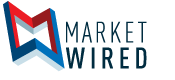 FutureLand Corp. Retains Hilton Advisory LLC., an Investor Relations Marketing Firm
/EINPresswire.com/ -- DENVER, CO--(Marketwired - May 4, 2017) - FutureLand Corp. (OTCQB: FUTL), a dynamic growth company in the cannabis sector, announced today that it has retained Hilton Advisory to handle the company's investor relations.
FutureLand Corp. CEO Cameron Cox commented, "By hiring Hilton Advisory I can concentrate on the business of FutureLand and making it one of the best marijuana investment opportunities on the market." He added, "Hilton Advisory focuses on digital investor relations and since most investors are doing their investing online their strategy made the most sense to us."
Sean Dougherty, Managing Partner and Head of Operations at Hilton Advisory, LLC., added, "FutureLand Corp. is in an exciting industry and has a ton of potential for growth. We are confident that by implementing our investor conversion optimization and inbound investor relations strategies we can be a big part of helping the company achieve its growth potential.
"We would also like to ask any current FutureLand investors to send us feedback and questions relating to the company. As a shareholder your input is valued. You are part of the ownership and we will treat you as such."
Send any questions, concerns or thoughts to info@futurelandcorp.com or sean@hiltonadvisory.com.
About FutureLand Corp.
FutureLand Corp., a Colorado company, is a cannabis and hemp specialty zoned land leasing company formed to capitalize upon the emerging global cannabis market. FutureLand, focuses on target acquisition, zoning, license fulfillment, site plan preparation and financing of cannabis or hemp grow facilities throughout the United States. We give growers the opportunity to grow. We monetize through leasing the land, leasing the structures on the land, financing interest revenue and management fees associated with cultivation centers. FutureLand retains ownership of all the land and the structures. FutureLand leases to both medical marijuana, retail marijuana as well as industrial hemp growers. FutureLand does not currently grow, distribute or sell marijuana. To request further information about FutureLand, please email us at info@futurelandcorp.com, log onto our website at http://www.futurelandcorp.com, or visit us on FB @ futurelandcorp and Twitter @futurelandcorp.
About Hilton Advisory
Hilton Advisory is an investor relations marketing firm. Our mission is to empower public companies by understanding the investor's journey. We focus on making companies easier for investors to find, understand, and fall in love with. We utilize conversion optimization, SEO, and other internet marketing strategies to achieve this. Our strategy helps companies better communicate with investors, and provides investors with the transparency they deserve in their investments.
Safe Harbor Statement under the Private Securities Litigation Reform Act of 1995
This press release may contain forward-looking statements covered within the meaning of the Private Securities Litigation Reform Act of 1995. These forward-looking statements relate to, among other things, plans and timing for the introduction or enhancement of our services and products, statements about future market conditions, supply and demand conditions, and other expectations, intentions and plans contained in this press release that are not historical fact and involve risks and uncertainties. Our expectations regarding future revenues depend upon our ability to develop and supply products and services that we may not produce today and that meet defined specifications. When used in this press release, the words "plan," "expect," "believe," and similar expressions generally identify forward-looking statements. These statements reflect our current expectations. They are subject to a number of risks and uncertainties, including, but not limited to, changes in technology and changes in pervasive markets. This release includes forward-looking statements within the meaning of Section 27A of the Securities Act of 1933 and Section 27E of the Securities Act of 1934. Statements contained in this release that are not historical facts may be deemed to be forward-looking statements. Investors are cautioned that forward-looking statements are inherently uncertain. Actual performance and results may differ materially from that projected or suggested herein due to certain risks and uncertainties including, without limitation, ability to obtain financing and regulatory and shareholder approval for anticipated actions.