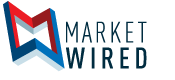 Millennial Esports Corp. Completes Acquisition of Stream Hatchet
/EINPresswire.com/ -- TORONTO, ONTARIO--(Marketwired - May 4, 2017) - Millennial Esports Corp. ("Millennial Esports" or the "Company") (TSX VENTURE:GAME) is pleased to announce that, further to its press release dated April 24, 2017, it has completed its acquisition (the "Transaction") of Stream Hatchet S.L. ("Stream Hatchet").
"The Stream Hatchet transaction is a strategic acquisition that enhances our service offerings in the Esports marketplace and affords our existing clients, as well as a broader audience, the ability to leverage data for their benefit" said Alex Igelman, CEO of Millennial Esports.
The Transaction has been conditionally approved by the TSX Venture Exchange (the "Exchange") and its subject to final approval of the Exchange.
About Millennial ESports Corp.:
Millennial Esports Corp. owns and operates "thE Arena", Las Vegas' first permanent eSports Arena and studio. "thE Arena" is a state of the art 15,000 square foot facility located on world famous Fremont Street, at the Neonopolis, in the heart of Downtown Las Vegas. The Company operates millennialesports.gg, an Esports platform and online community, which provides gamers with a variety of online competitions, leagues and ladders, giving them an opportunity to win prizes and garner recognition within the global Esports community. In addition, the Company provides turnkey solutions to give game publishers, consumer brands and other partners exposure and influence on a targeted audience, thereby enabling them to generate new revenue streams by leveraging this unique and highly sought after global demographic.
About Stream Hatchet:
Stream Hatchet is a data analytics company, based in Terrassa, Spain, that provides meaningful analytics and business intelligence for those persons and entities involved in video game streaming. Stream Hatchet currently tracks all the broadcast activity on Twitch, Azubu, Hitbox and Beam and is actively developing other business solutions around their technology.
Neither the Exchange nor its Regulation Services Provider (as that term is defined in policies of the Exchange) accepts responsibility for the adequacy or accuracy of this release.