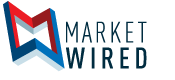 Long Island Iced Tea Corp. Announces Preliminary 2017 First Quarter Net Sales Results
First Quarter Net Sales Expected to Increase 119% Year-over-Year
/EINPresswire.com/ -- HICKSVILLE, NY--(Marketwired - May 4, 2017) - Long Island Iced Tea Corp. (NASDAQ: LTEA) (the "Company"), a growth-oriented company focused on the non-alcoholic ready-to-drink ("NARTD") segment in the beverage industry, today reported preliminary unaudited net sales results for the three-month period ended March 31, 2017. These preliminary results are subject to completion of the Company's quarter-end financial reporting processes and reviews and other financial and accounting procedures.
Philip Thomas, CEO of the Company, commented, "The Company experienced another great quarter, reaching new milestones and achieving positive brand momentum to start 2017. We announced in the quarter our first major brand partnership, becoming the exclusive iced tea of The New Coliseum Presented By New York Community Bank. We also announced new distribution partnerships including Lipari Foods in the Midwest and Diviza S.A. in Colombia, our first ever partnership in South America. In March, we announced our first product line extension, The Original Long Island Brand™ Lemonade, a premium lemonade infused with a splash of tea in nine flavors, which will be available in the second quarter of 2017. Although we continued to experience solid net sales growth, the delayed transition to our new 18oz bottle negatively impacted Q1 2017 net sales as new customers waited for the new bottle, which we launched in April 2017."
Note: Net sales figures listed below are shown after being reduced by all promotional rebates issued to distributors and customers.
 
 
 
 
 
 
 
3 Months Ended
March 31,
 
12 Months Ended
March 31,
(Dollars in Thousands)
 
2016
 
2017
 
2016
 
2017
 
 
 
 
 
 
 
 
 
Total Net Sales
 
$508
 
$1,113
 
$2,143
 
$5,163
 
YoY Growth
 
 
 
119%
 
 
 
141%
 
 
 
 
 
 
 
Estimated net sales highlights for the three months ended March 31, 2017:
Estimated net sales growth is primarily due to a combination of brand momentum and an increase in distribution, including an increase in sales of the Alo Juice® brand.
Estimated net sales is expected to increase approximately 119% to approximately $1,113,337 for the three months ended March 31, 2017, as compared to $508,169 for the comparable prior-year period.
About Long Island Iced Tea Corp.
Headquartered in Long Island, NY, Long Island Iced Tea Corp. operates in the non-alcohol ready-to-drink segment of the beverage industry. The Company's flagship brand 'The Original Long Island Brand Iced Tea®', together with 'The Original Long Island Brand Lemonade™' are marketed as premium beverages made with non-GMO ingredients. The company also imports and markets 'ALO Juice®' a functional Aloe Vera based beverage. The Company's portfolio of premium brands sits within the 'better-for-you' category of the beverage industry, and are offered to consumers at an affordable price, reflecting the Company's mission. Its beverages are sold primarily through a network of regional chains and distributors primarily on the East Coast and the Midwest of the United States, as well as Canada and Latin America. The Company's website is www.longislandicedtea.com.
Forward Looking Statements
This press release includes statements of the Company's expectations, intentions, plans and beliefs that constitute "forward looking statements" within the meaning of Section 27A of the Securities Act of 1933 and Section 21E of the Securities Exchange Act of 1934 and are intended to come within the safe harbor protection provided by those sections. These statements, which involve risks and uncertainties, relate to the discussion of the Company's business strategies and its expectations concerning future operations, margins, sales, new products and brands, potential joint ventures, potential acquisitions, expenses, profitability, liquidity and capital resources and to analyses and other information that are based on forecasts of future results and estimates of amounts not yet determinable. These statements include any statement that does not directly relate to a historical or current fact. You can also identify these and other forward-looking statements by the use of such words as "may," "will," "should," "expects," "intends," "plans," "anticipates," "believes," "thinks," "estimates," "seeks," "predicts," "could," "projects," "potential" and other similar terms and phrases, including references to assumptions. These forward looking statements are made based on expectations and beliefs concerning future events affecting the Company and are subject to uncertainties, risks and factors relating to its operations and business environments, all of which are difficult to predict and many of which are beyond its control, that could cause its actual results to differ materially from those matters expressed or implied by these forward looking statements. These risks include possible accounting adjustments made in the process of finalizing reported financial results, the Company's history of losses and expectation of further losses, its ability to expand its operations in both new and existing markets, its ability to develop or acquire new brands, its relationships with distributors, the success of its marketing activities, the effect of competition in its industry and economic and political conditions generally, including the current economic environment and markets. More information about these and other factors are described in the reports the Company files with the Securities and Exchange Commission, including but not limited to the discussions contained under the caption "Risk Factors" in the Company's Annual Report on Form 10-K for the year ended December 31, 2016. When considering these forward looking statements, you should keep in mind the cautionary statements in this press release and the reports the Company files with the Securities and Exchange Commission. New risks and uncertainties arise from time to time, and the Company cannot predict those events or how they may affect it. The Company assumes no obligation to update any forward looking statements after the date of this press release as a result of new information, future events or developments, except as required by the federal securities laws.