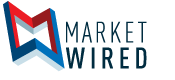 Tyco Retail to Showcase Innovative IoT-enabled RFID Inventory Solutions at RFID Journal LIVE! 2017
Featuring solutions connecting people, products and places via real-time actionable data to transform the store and shopper experience
Tyco's leading-edge IoT-enabled RFID inventory solutions provide real-time actionable data, helping retailers transform their store operations and shopper experience.
Click here for high-resolution version
/EINPresswire.com/ -- NEUHAUSEN, SWITZERLAND--(Marketwired - May 4, 2017) - Tyco Retail Solutions (www.tycoretailsolutions.com) will showcase its portfolio of IoT-enabled RFID solutions, providing real-time in-store visibility and inventory insights at RFID Journal LIVE! in Phoenix, Arizona, from May 9-11, 2017. Tyco Retail's leading-edge RFID technology products help retailers transform store operations with real-time visibility into available inventory throughout the store and across the supply chain for success in today's connected always-on, always-open world of unified commerce.
Experience What's in Store with Tyco's premier TrueVUE Inventory Intelligence solutions, featuring the RFID Journal LIVE! 2017 finalist for "Best New Product" Award, the Tyco Retail RFID Fitting Room, which enables retailers to optimize the customer experience and gain real-time insights into fitting room inventory, customer preferences and potential loss situations in this crucial area of the store. Retailers can leverage these new data insights to combat shrink, help increase sales, enable in-room merchandising and promotional opportunities and deliver an enhanced, personalized shopper experience. Solution demonstrations will also feature:
Supply Chain Track & Trace: Leveraging innovative RAIN RFID technology and cloud-based analytics, this user-friendly application tracks and controls inventory throughout the supply chain. Supply Chain Track & Trace offers retailers real-time access to product flow data, providing smarter brand and customer protection from counterfeiting and gray market diversion.


RFID Cycle Counting: Featuring advancements from Tyco Retail, Zebra and BlueBird, it showcases rapid and frequent cycle counting activity and analytics to drive inventory accuracy and efficiencies through a new lightweight, cost effective mobile sled with iOS and Android devices. Regular RFID cycle counts can help retailers quickly minimize out-of-stocks and overstock conditions, and maintain a consistent level of inventory accuracy of up to 95-99 percent.


Sensormatic Synergy Loss Prevention: Connecting multiple technologies in one network-ready storefront system, the intelligent, interconnected and modular detection system helps better manage store shrink. Synergy leverages RAIN RFID technology to provide real-time shrink visibility to capture and link actionable data across key operational areas, helping to optimize store performance and profitability.


These innovative solutions will be showcased in booth #600 from May 9-11 at the RFID Journal LIVE! Annual Conference & Exhibition at the Phoenix Convention Center in Phoenix, Arizona. In addition to product demonstrations, Tyco Retail will also participate in a solution-provider session on May 10, discussing the IoT-enabled connected RFID store in a world where consumers want easy, convenient shopping experiences anytime and anywhere. For more information about Tyco Retail Solutions' activities at RFID Journal LIVE! 2017 visit the conference website. 
About Tyco Retail Solutions
Tyco Retail Solutions, part of Johnson Controls, is a leading provider of analytics-based Loss Prevention, Inventory Intelligence and Traffic Insights. Tyco's solutions provide real-time visibility and predictive analytics to help retailers maximize profits and enhance the customer experience in a digitally-driven shopping world. With over 1.5 million data collection devices in the retail marketplace, Tyco captures 40+ billion shopper visits annually to empower retailers with actionable insights to drive better operational performance. Worldwide, Tyco helps protect 80% of the world's top 200 retail chains with its premier Sensormatic®, ShopperTrak® and TrueVUE™ brands, as well as a full suite of premium safety and security solutions. For more information, please visit TycoRetailSolutions.com or follow us on LinkedIn, Twitter, and our YouTube channel.
TYCO, Sensormatic, ShopperTrak and TrueVUE are marks and/or registered marks. Unauthorized use is strictly prohibited.
Image Available: http://www2.marketwire.com/mw/frame_mw?attachid=3135736

Media Contact:
Anne Lines
Matter Communications
+1 (978) 518 - 4512
Email Contact

EIN Presswire does not exercise editorial control over third-party content provided, uploaded, published, or distributed by users of EIN Presswire. We are a distributor, not a publisher, of 3rd party content. Such content may contain the views, opinions, statements, offers, and other material of the respective users, suppliers, participants, or authors.