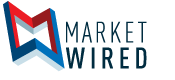 Coalition Calls on President, Congressional Delegation to Make Water Infrastructure Spending a Top Priority
/EINPresswire.com/ -- SACRAMENTO, CA--(Marketwired - May 03, 2017) - A coalition of business, labor, agricultural and water interests in California is calling on President Donald Trump and the state's congressional delegation to make investment in water infrastructure a top priority in 2017.
In recent letters to the president and the delegation, members of the Clean Water & Jobs for California Coalition underscored the critical role water infrastructure plays in supporting the state's economy, public health and safety. That role is jeopardized by a widening gap between available funding and needs to address aging water and wastewater infrastructure.
"As we have seen this year in California, water infrastructure serves multiple purposes essential to public safety, our economy and our communities," said Timothy Quinn, president of the coalition and executive director of the Association of California Water Agencies. "As an infrastructure package begins to come together in Congress, we want to be sure that all aspects of water infrastructure -- from reservoir spillways to levees to water treatment facilities to 21st century water storage projects -- are front and center in those discussions."
Michael Quigley, coalition vice president and executive director of the California Alliance for Jobs, added that while the state's aging infrastructure has served California well, there is a critical need to invest in maintaining and modernizing facilities to ensure safe and reliable water. "Every dollar invested in water infrastructure is a dollar invested in our communities, our jobs and our future," Quigley said.
Richard Lyon, treasurer of the coalition and senior vice president of public policy for the California Building Industry Association, called sound water infrastructure the backbone of the state's economic stability. "Without reliable water, every sector of our economy would suffer -- from housing to agriculture to manufacturing to high-tech. Water infrastructure repair, replacement and construction must be viewed as a vital necessity that keeps our state and our nation running."
The Clean Water & Jobs for California Coalition also sent a letter to Gov. Jerry Brown applauding him for his focus on investing in the state's water infrastructure and encouraging him to continue to make it a top priority over the remaining months of his term.
"With a new administration in Washington, D.C., that has identified infrastructure investment as a top priority, there is a new opportunity to ensure that water infrastructure is part of the conversation and actions that move forward," the letter states.
The coalition's letters are available here.
Contact:
Jennifer Persike
(916) 441-4545
C (916) 296-3981

Additional Contacts:
Timothy Quinn
Association of California Water Agencies
916-441-4545

Michael Quigley
California Alliance for Jobs
916-446-2259

Richard Lyon
California Building Industry Association
916-443-7933 Ex 303