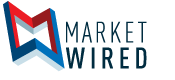 ModiFace Launches Voice-Enabled Augmented Reality Mirror Software Powered by SoundHound Inc.'s Houndify Voice-Enabled AI Platform
/EINPresswire.com/ -- SAN FRANCISCO, CA--(Marketwired - May 3, 2017) - ModiFace Inc., the leading provider of intelligent augmented technology for the beauty and medical industries, and SoundHound Inc., the leading innovator in speech recognition and voice-enabled AI and conversational intelligence technologies, today are announcing a partnership to create the ultimate smart mirror software. By leveraging SoundHound's industry leading Houndify voice-enabled AI platform in ModiFace's AR mirror software, both brands and customers will be able to interact with a magic mirror using only their voices and their live video.
The new voice-enabled Smart Mirror software will be available for beauty brands to use both in-store and in the brand's smartphone AR applications. Using the new Houndify-Powered AR technology, customers can speak the types of colors or products that they would like on their faces and the mirror listens and implements their requests. All they have to do is give verbal commands like, "Add red lipstick and pink blush," and the mirror shows them what they would look like with those makeup effects. The following video provides a demo of the new technology: https://youtu.be/EOLgeO2WL30
"Voice is a key technology for creating the ultimate mirror experience, and Houndify is by far the most accurate voice recognition system on the market," said Parham Aarabi, founder and CEO of ModiFace. "Combining ModiFace's industry leading AR technology with Houndify's voice technology creates an unparalleled experience for customers and brands."
"The implementation of the Houndify technology into ModiFace's AR technology is a great example of how AI and voice can transform an industry," said Keyvan Mohajer, co-founder / CEO of SoundHound Inc. "We see this as a potential game changer for enabling brands to connect more closely with their customers to experience their products in a direct and personal way."
Houndify is the first independent AI platform that enables developers and business owners to deploy it anywhere and retain control of their brand and users, while differentiating and innovating. Houndify provides all the technology ingredients necessary for voice and AI integration, including the world's fastest speech recognition, the most sophisticated natural language understanding, easy to use developer tools, knowledge graphs, and a large and rapidly growing number of domains. Developers interested in exploring the Houndify platform can visit Houndify.com to learn more and register.
About ModiFace:
ModiFace is the leading creator of intelligent augmented reality technology for the beauty industry, providing customizable AR try-on capability for web/ecommerce, mobile, in-store, and messaging. ModiFace's patented technology, which is based on over a decade of research at Stanford University, powers over 200 custom augmented reality apps for beauty brands such as Sephora, Allergan, L'Oreal, Unilever, and Coty. For more information, visit http://www.modiface.com.
About SoundHound Inc.:
SoundHound Inc. turns sound into understanding and actionable meaning. We believe in enabling humans to interact with the things around them in the same way we interact with each other: by speaking naturally to mobile phones, cars, TVs, music speakers, and every other part of the emerging 'connected' world. Our consumer product, Hound, leverages our Speech-to-Meaning™ and Deep Meaning Understanding™ technologies to create a groundbreaking smartphone experience, and is the first product to build on the Houndify platform. Our SoundHound product applies our technology to music, enabling people to discover, explore, and share the music around them, and even find the name of that song stuck in their heads by singing or humming. Through the Houndify platform and Collective AI, we aim to bring voice-enabled AI to everyone and enable others to build on top of it. Our mission: Houndify everything.
For More Information Contact:
Regan Austin
Phone: 321.236.0102
Email: Email Contact

EIN Presswire does not exercise editorial control over third-party content provided, uploaded, published, or distributed by users of EIN Presswire. We are a distributor, not a publisher, of 3rd party content. Such content may contain the views, opinions, statements, offers, and other material of the respective users, suppliers, participants, or authors.