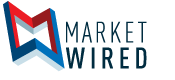 Metatron's ($MRNJ) Secure Chat App Approved and Released on iTunes
/EINPresswire.com/ -- DOVER, DE--(Marketwired - May 3, 2017) - Metatron (OTC PINK: MRNJ), a pioneer of releasing Marijuana & CBD related apps on iTunes and Google Play, is pleased to report Apple approval for version 1.0 of Vaporized, Metatron's Secure Private Chat App. The purpose of this app is to provide an encrypted private messenger that deletes users history for maximum privacy protection.
It is available for download on iTunes here: http://bit.ly/vaporizedchat
The Vaporized app will in newer versions delete, or "vaporize" messages after being sent, and will also provide anti-screenshot, or forwarding features, to allow users to chat without fear of their history being stored or retrieved. The Company is currently in talks with a partner who could provide what they call triple, or military grade, encryption to the app, which would make it one of the more secure privacy messenger apps out there.
Cybersecurity is considered a major growth sector as well as a concern for the public. Some of the few apps that are out in the market now, are already valued in the billions and yet only a small percentage of users are currently using safe texting apps. This offers a great opportunity to capitalize on cybersecurity's growing market. Metatron believes the market strategy for cybersecurity will be benefitical for the company and its shareholders.
Metatron, Inc. has introduced Series B Preferred Shares. 
Metatron approved investors can acquire Series B shares in blocks of various sizes. The first round investors will receive the highest discount. Series B shares can be redeemed through the Company, are immune to any potential reverse splits, and will convert at 1 B share to 50,000 common shares. For more information, please visit metatronstock.com. 
Metatron's Apps:
iTunes: https://itunes.apple.com/us/artist/i-mobilize-inc./id325075390
Google Play: https://play.google.com/store/apps/developer?id=Metatron+Inc
Facebook: http://www.facebook.com/metatroninc
Twitter: http://twitter.com/metatroninc
News: http://metatroninc.com/blog
Forward-Looking Statements: Any statements made in this press release which are not historical facts contain certain forward-looking statements, as such term is defined in the Private Litigation Reform Act of 1995, concerning potential developments affecting the business, prospects, financial condition and other aspects of the company to which this release pertains. These forward-looking statements involve known and unknown risks, uncertainties and other factors that may cause our actual results of the specific items described in this release, and the company's operations generally, to differ materially from what is projected in such forward-looking statements. Although such statements are based upon the best judgments of management of the company as of the date of this release, significant deviations in magnitude, timing and other factors may result from business risks and uncertainties including, without limitation, the company's need for additional financing, which is not assured and which may result in dilution of shareholders, the company's status as a small company with a limited operating history, dependence on third parties and the continuing popularity of the iOS operating system, general market and economic conditions, technical factors, receipt of revenues, and other factors, many of which are beyond the control of the company. Although we believe that the expectations reflected in the forward-looking statements are reasonable, we cannot guarantee future results, levels of activity, performance, or achievements. Moreover, neither we nor any other person assumes responsibility for the accuracy and completeness of such statements, and we disclaim any obligation to update information contained in any forward looking statement. Metatron retained Global Discovery Group Inc. for $30,500 for consulting services, CSC Partners for $1,500, Bas1 for $2501 and the company retained Pacific Equity Alliance LLC by issuing Integrative Business Alliance LLC 100m rule 144 for 1 year consulting services. Metatron does not grow, sell or distribute any substances that violate United States Law or the Controlled Substances Act.

EIN Presswire does not exercise editorial control over third-party content provided, uploaded, published, or distributed by users of EIN Presswire. We are a distributor, not a publisher, of 3rd party content. Such content may contain the views, opinions, statements, offers, and other material of the respective users, suppliers, participants, or authors.