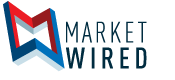 Future Farm Leverages Experienced Team to Build Value -- CFN Media
/EINPresswire.com/ -- SEATTLE, WA--(Marketwired - May 3, 2017) - CFN Media Group ("CannabisFN"), the leading creative agency and media network dedicated to legal cannabis, announces publication of an article covering Future Farm Technologies Inc.'s (CNSX: FFT) (OTCQB: FFRMF) management team and why they are uniquely qualified within the cannabis industry.
CEO
Chairman and CEO William Gildea has over 20 years of experience in environmental businesses as the founder of ECAP LLC, a boutique investment firm committed to transforming environmental concerns into business opportunities. Before founding ECAP, he held senior positions at Connecticut Bank & Trust and the Phoenix Investment Counsel, as well as founded Environmental Warranty and Converted Organics Inc.
Operational Experience
Director & COO John Sweeney has 16 years of direct cGMP manufacturing (current good manufacturing practices) experience at industry-leading biotechnology companies like Pfizer, Wyeth, and Genzyme. In addition, he has industry experience as the former Vice President of Operations at Tilray, a 60,000 square foot federally licensed Canadian medical cannabis operation in Vancouver Island where he played an important role in developing the facilities.
Mr. Sweeney's extensive knowledge and experience in the requirements of regulated manufacturing for commercial and clinical products make him uniquely qualified to help build out Future Farm's operations. As a former liaison for auditing regulatory agencies like the FDA and EMA, he's also uniquely qualified to handle the many regulatory hurdles that companies face operating in the burgeoning cannabis industry.
Mr. Sweeney is supported by a talented advisory board that consists of industry professionals throughout the country. For example, Chris Lesh has over 10 years of experience with cannabis cultivation and dispensing in Washington State, while Derek Ross has worked as an industry consultant for over 10 years helping design facilities for clients. These individuals and others bring valuable connections to Future Farm as it builds its presence.
BOD
Mr. Gildea is supported by Directors Scott McDermid and Craig Stanley. Mr. McDermid is a real estate investor that has built up an extensive network of real estate investors that own facilities ready to convert lighting to LED technologies. And, Mr. Stanley founded a successful consulting firm -- CBO Financial Inc. -- that has helped mission driven organizations in the development and financing of projects that revitalize distressed communities.
CFO Scott Davis, CPA, CGA, is a CPA that has past experience in several senior management positions, including four years at Appleby as an Assistant Financial Controller and two years at Davidson & Company LLP as an Auditor.
Please follow the link to read the full article: http://www.cannabisfn.com/future-farm-leverages-experienced-team-build-value/
Learn how to become a CFN Media client company, brand or entrepreneur: http://www.cannabisfn.com/become-featured-company/
Download the CFN Media iOS mobile app to access the world of cannabis from the palm of your hand: https://itunes.apple.com/us/app/cannabisfn/id988009247?ls=1&mt=8
Or visit our homepage and enter your mobile number under the Apple App Store logo to receive a download link text on your iPhone: http://www.cannabisfn.com
About CFN Media
CFN Media (CannabisFN) is the leading creative agency and media network dedicated to legal cannabis. We help marijuana businesses attract investors, customers (B2B, B2C), capital, and media visibility. Private and public marijuana companies and brands in the US and Canada rely on CFN Media to grow and succeed.
Disclaimer:
Except for the historical information presented herein, matters discussed in this release contain forward-looking statements that are subject to certain risks and uncertainties that could cause actual results to differ materially from any future results, performance or achievements expressed or implied by such statements. Emerging Growth LLC, which owns CFN Media and CannabisFN.com, is not registered with any financial or securities regulatory authority, and does not provide nor claims to provide investment advice or recommendations to readers of this release. Emerging Growth LLC may from time to time have a position in the securities mentioned herein and may increase or decrease such positions without notice. For making specific investment decisions, readers should seek their own advice. Emerging Growth LLC may be compensated for its services in the form of cash-based compensation or equity securities in the companies it writes about, or a combination of the two. For full disclosure please visit: http://www.cannabisfn.com/legal-disclaimer/.