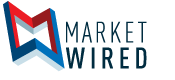 Steven Haas Joins Grand Havana's Board of Directors
/EINPresswire.com/ -- MIAMI, FL--(Marketwired - May 3, 2017) - Junkie Dog, Inc.® (OTC: JKDG) today announced that Steven Haas, previous owner of City Hall the Restaurant, has been elected to Grand Havana's board of directors.
Haas architected the highly successful Miami Spice Restaurant month and helped it become one of the most successful menus in town. Holding a range of leadership positions including co-owner for Soyka Resturant/News Cafe Corp, he also continues to serve on the board of the Greater Miami Convention and Visitors Bureau and the past Chairman for two full terms. His stellar career in restaurant management also includes positions at many of Miami's finest restaurants including Regional Director for China Grill management which included China Grill, Tuscan Steak, Red Square and Sagamore and Delano Hotels. The Forge, Joe's Stone Crab, The Van Dyke Cafe, Monty's Stone Crabs and the first independent business unit at the Sheraton Bal Harbour.
"Haas is a pioneer in the Restaurant industry and we are excited to welcome him to Grand Havana's board of directors," said Robert Rico, Grand Havana's CEO. "We believe his strong experience, especially in Resturant and building national businesses will be extremely valuable as Grand Havana continues to grow nationwide."
"We conducted an exhaustive search for someone who would further strengthen our board's breadth of talent and background and we are delighted to have identified such an outstanding individual," said Steve Polisar, Grand Havana's Founding partner and general legal counsel. "I'm confident that Haas is going to make an important and positive impact on our company."
"I have always admired Grand Havana for its premium products and dynamic leadership team, and I'm honored to be joining their board," said Mr. Haas. "I have tremendous respect for Luis Bustelo and the other board members, and I look forward to working with them."
Steven Haas graduated with honors from Florida International University and Miami Dade College in which he was honored into the Alumni Hall of Fame. He also has been honored with the lifetime Achievement Award from the Miami Beach Chamber of Commerce and named in the Travel and Tourism Hall of Fame.
About Grand Havana Coffee Company
Grand HAVANA Coffee is a Miami-based specialty coffee retailer and wholesaler. GH specializes in the small-batch roasting of Cuban style espresso coffee beans, masterfully blended by legendary roaster, Luis Bustelo, the original master blender of the Cuban espresso. The company focuses on taking the product mainstream following the massive popular demand for our specialized roasting blend, with over 3.5 million cups of espresso served.
Grand Havana Coffee is the consumer's brand of choice for delving into the essence, allure and nostalgia of old HAVANA, with all its coffee products roasted and packaged in Miami, Florida USA.
Safe Harbor Statement:
The information posted in this release may contain forward-looking statements within the meaning of the Private Securities Litigation Reform Act of 1995. You can identify these statements by use of the words "may," "will," "should," "plans," "explores," "expects," "anticipates," "continue," "estimate," "project," "intend," and similar expressions. Forward-looking statements involve risks and uncertainties that could cause actual results to differ materially from those projected or anticipated. These risks and uncertainties include, but are not limited to, general economic and business conditions, effects of continued geopolitical unrest and regional conflicts, competition, changes in technology and methods of marketing, and various other factors beyond the Company's control.

EIN Presswire does not exercise editorial control over third-party content provided, uploaded, published, or distributed by users of EIN Presswire. We are a distributor, not a publisher, of 3rd party content. Such content may contain the views, opinions, statements, offers, and other material of the respective users, suppliers, participants, or authors.