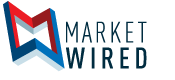 Star Navigation Retains Investor Relations advisor/Provides MMI Division Update
/EINPresswire.com/ -- TORONTO, ONTARIO--(Marketwired - May 2, 2017) - Star Navigation Systems Group Ltd. (CSE:SNA)(CSE:SNA.CN)(CNSX:SNA)(OTCBB: SNAVF) ("Star" or the "Company) is pleased to announce that it has engaged Gold Feather Marketing Group ("GFM") to provide investor relations consulting and shareholder communications services.
In connection with the engagement, GFM has been awarded a consulting contract commencing April 20, 2017 at $12000 per month for a term of 12 months. In addition, GFM has been granted options to purchase 1,500,000 shares of Star at prices between five cents ($0.05) per share and twenty ($0.20) cents per share. The options will vest between August 20, 2017 and April 20, 2018, expire between April 19, 2018 and October 19, 2018 and will be governed by the provisions of Star's stock option plan, as amended. The contract may be terminated by either party upon thirty (30) days' notice.
MMI Division
Further update on STAR's Man Machine Interface Division ("STAR-MMI ™") activities.
Additional displays, originally built by Star, have been received for maintenance and repair under a contract from Northrop Grumman Italy ("NGI"). These integrated smart displays were custom designed to respond to the specific requirements of one of NGI's overseas customers.
Additional general display repairs have been conducted for another major military aerospace maintenance corporation.

Star' s COO, Jean-Louis Larmor stated:

" These ongoing orders are further evidence of STAR-MMI ™'s capabilities in fielding, supporting and upgrading man-machine interface solutions customized to the user's specific requirements".
About Star Navigation:
Star Navigation Systems Group Ltd. owns the exclusive worldwide license to its proprietary, patented In-flight Safety Monitoring System, STAR-ISMS®, the heart of the STAR-A.D.S. ® System. It is the first system in the world to feature in-flight data-analysis, monitoring and diagnostics with a real-time connection between aircraft and ground. Its real-time capability of tracking performance trends and predicting incident-occurrence enhances aviation safety and improves fleet management while reducing costs for the operator.
Star's MMI Division designs and manufactures high performance, mission critical, flight deck flat panel displays for defence and commercial aviation industries worldwide.
Certain statements contained in this News Release constitute forward-looking statements. When used in this document, the words "may", "would", "could", "will" and similar expressions, as they relate to Star or its management are intended to identify forward-looking statements. Such statements reflect Star's current views with respect to future events and are subject to certain risks, uncertainties and assumptions. Many factors could cause Star's actual performance or achievements to vary from those described herein. Should one or more of these factors or uncertainties materialize, or should assumptions underlying forward-looking statements prove incorrect, actual results may vary materially from those described herein as intended, planned, anticipated, believed, estimated or expected. Star does not assume any obligation to update these forward-looking statements, except as required by law.
Neither the Canadian Securities Exchange nor its Market Regulator (as that term is defined in the policies of the Canadian Securities Exchange) accepts responsibility for the adequacy or accuracy of the content of this release.
Please visit www.star-navigation.com