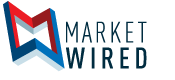 Intergraph(R) webinar May 11th to demonstrate new capabilities in GT STRUDL(R) 2017 release
/EINPresswire.com/ -- HOUSTON, TX--(Marketwired - May 2, 2017) - Intergraph will host a webinar on May 11, 2017 at 10:00 a.m. CDT that will discuss the latest updates and enhancements in GT STRUDL 2017 including the new Canadian steel design code, steel table, and new earthquake load generator for seismic analysis. The new release also provides improvements in the selection and editing of objects to allow better display and viewing of loads and results and permit placement of parametric concrete cross sections, helping to increase productivity across the GT STRUDL CAD Modeler, Base Plate, GTShell and GTMenu modules. The webinar leader will be Joe Harrison, product owner for GT STRUDL at Intergraph CADWorx® & Analysis Solutions.
For more information about the webinar, visit http://coade.typepad.com/coadeinsider/webinars-gt-strudl/. To register for the webinar, visit http://icas.intergraph.com/LP=5601.
Intergraph's GT STRUDL structural analysis and design modeling software provides solutions for structural engineers involved in designing concrete, steel and reinforced concrete structures. For more information on Intergraph GT STRUDL, visit http://www.coade.com/products/gtstrudl. For information on Intergraph analysis products, visit http://www.intergraph.com/ppm/analysis.aspx. For information on Intergraph CADWorx visit http://www.intergraph.com/products/ppm/cadworx/.
About Intergraph CADWorx & Analysis Solutions
Intergraph CADWorx & Analysis Solutions is part of Intergraph Process, Power & Marine. It develops and supports the following products: CADWorx, for plant design; CAESAR II, for pipe stress analysis; PV Elite and Visual Vessel Design, for pressure vessel analysis; TANK, for storage tank analysis; and GT STRUDL, for structural analysis.
Soon to be rebranded simply as Hexagon PPM, the Intergraph Process, Power & Marine division of Hexagon is the leading global provider of engineering software for the design, construction and operation of plants, ships and offshore facilities. Process, Power & Marine is part of Hexagon (Nasdaq Stockholm: HEXA B; hexagon.com), a leading global provider of information technologies that drive quality and productivity improvements across geospatial and industrial enterprise applications.
© 2017 Hexagon AB and/or its subsidiaries and affiliates. Intergraph is part of Hexagon. All rights reserved. Intergraph, the Intergraph logo, CADWorx, CAESAR II, PV Elite and GT STRUDL are registered trademarks, and TANK is a trademark, of Intergraph Corporation or its subsidiaries. Other brands and product names are trademarks of their respective owners.