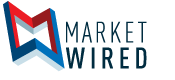 Unapology Launches in the US
Two Google employees launch lipstick line and movement to empower women
Unapology Co-foudners, Ariane Dupont and Summer Prevé
Click here for high-resolution version
Unapology A-Team lipstick line
Click here for high-resolution version
/EINPresswire.com/ -- NEW YORK CITY, NY--(Marketwired - May 02, 2017) - Unapology, a beauty and lifestyle brand that empowers women by combining beauty and brains through their "A-Team" lipstick line has launched. Those in the US can now shop the A-Team collection, comprised of six long-lasting, shades of lipstick that are paraben and cruelty-free, and made in the US.
Today's launch represents the first steps towards a better and brighter future for all women. The team at Unapology believes women everywhere say "sorry" too often to downplay their assertiveness, ease others into their opinions and intelligence or to minimize their accomplishments. Research shows women consistently apologize more frequently than men do. (Psychological Science 2010). Unapology aims to empower women from all backgrounds to live confidently and beautifully. It begins with dressing your lips to assert your voice, beauty and personality to the world.
"To start, we're uplifting and empowering women through the carefully selected names of our products. We're reversing the unnecessarily suggestive beauty names that objectify and sexualize women. You're not the Pink Sunset, you're the Visionary. You're also not the Orgasm or the Orange Blossom, you're the Rainmaker and Alpha," says Summer Prevé, Co-founder of Unapology.
The lipstick line aims to be a women's secret weapon. To be the ally that drives women to dream and dare a little more with confidence. Coinciding with its movement to empower women, Unapology donates 10% of every purchase towards a scholarship through Move Up, a nonprofit organization that empowers under-served women by helping them find jobs, succeed in careers, and start small businesses.
Co-founders, Ariane Dupont and Summer Prevé met while working at Google together on the performance marketing team. Brought together by their passion for women's empowerment, diversity inclusion and beauty, the marketing mavens, armed with their their data-driven approach conducted thorough research and product design that would create both safe and flattering lipstick on all colors of women.
The entrepreneurs were raised by strong immigrant mothers. Dupont's mother migrated from Cameroon, and Prevé's from Peru. Their mothers taught them the meaning of hard work, giving back, and the power of confidence. "We work in tech, a male dominated industry, where we witness successful women spending a lot of time apologizing or having to justify themselves. We wanted to create a movement where women can support and inspire each other to reconcile with unapologetic confidence," said Ariane Dupont, Co-founder of Unapology.
The A-Team lineup includes three matte stains called the Alpha, Rainmaker and Visionary, in addition to three creamy shades called the Mastermind, Innovator and Game Changer. To learn more about the A-Team lipstick line and Unapology movement, please visit www.unapology.co.
About Unapology
Unapology is a beauty brand inspired by bold and confident women. We design beauty products and give a voice to those who define their beauty on their own terms, and do not apologize for it. We believe confidence and lipstick are a woman's best allies and a perfect combination to take on the world unapologetically. We are committed to empowering women from all backgrounds to live confidently, fiercely, and beautifully.
Website: www.unapology.co
Facebook: https://www.facebook.com/Unapology/
Instagram: https://www.instagram.com/unapology.co/
Image Available: http://www.marketwire.com/library/MwGo/2017/5/2/11G137651/Images/DSC00379_(1)-9f0f28b487aeaa0a96f33363b146a5f9.jpg
Image Available: http://www.marketwire.com/library/MwGo/2017/5/2/11G137651/Images/6P4A1354-10473c7a567fab79a2f305b04ca5e54d.jpg


EIN Presswire does not exercise editorial control over third-party content provided, uploaded, published, or distributed by users of EIN Presswire. We are a distributor, not a publisher, of 3rd party content. Such content may contain the views, opinions, statements, offers, and other material of the respective users, suppliers, participants, or authors.