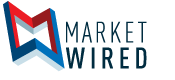 Idaho First Bank Reports Quarterly Results
/EINPresswire.com/ -- MCCALL, ID--(Marketwired - April 28, 2017) - Today Idaho First Bank (OTC PINK: IDFB) reported financial results for the first quarter of 2017, with a net loss of $140,000. The major reason for the loss was the costs of two new branches, which will improve the Bank's long-term market position. Mark Miller, Chairman of the Board, commented, "The Board is pleased with the opportunities to expand in New Meadows and Eagle. These new branches fit with the Bank's strategic plan of adding lower cost core deposits and increasing our franchise value. The Board continues to closely monitor the performance of the Bank and believes the investments in people, locations, and system improvements are a key to long-term value accretion."
Loans grew by 23% during the past year to $115 million at March 31, 2017. In the same period, there was a 25% growth in deposits, to $125 million.
The allowance for loan losses stood at $1,447,000, or 1.25% of loans at March 31, 2017. Total nonperforming assets were $1.3 million, a significant improvement from the $2.0 million balance a year ago. The Bank had no other real estate owned at quarter-end.
Shareholders' equity at March 31, 2017, was $16.5 million, an increase of about $1 million from the prior year. Book value per share was $6.17 at March 31, 2017.
"While, the first quarter was slow, we have had very strong annual growth in loans and interest income from our business development efforts. Marketplace uncertainties and continued strong competition will continue to challenge us. We continue to work on final resolution of two remaining problem credits. We are focused on improving our performance as we move forward this year," stated Greg Lovell, President and CEO. He continued, "During the second quarter of 2017 we will release improved mobile banking services. This will increase our ability to quickly and efficiently serve our clients and gain profitable relationships."
Idaho First Bank is a state-chartered commercial bank that opened for business in October 2005. Its headquarters are located in McCall, Idaho, with branches in Boise, Eagle and New Meadows.
This release contains "forward-looking statements" within the meaning of the Private Securities Litigation Reform Act of 1995 ("PSLRA"). Such forward-looking statements are subject to risks and uncertainties that may cause actual results to differ materially from those projected. These risks and uncertainties include, but are not limited to, economic conditions, the regulatory environment, loan concentrations, vendors, employees, technology, competition, and interest rates. Readers are cautioned not to place undue reliance on the forward-looking statements. Idaho First Bank has no obligation to publicly update the forward-looking statements after the date of this release. This statement is included for the express purpose of invoking PSLRA's safe harbor provisions.
 
 
 
 
Idaho First Bank
 
Financial Highlights (unaudited)
 
(Dollars in thousands)
 
 
 
 
 
 
 
 
 
 
 
 
 
 
For the three months ended March 31:
 
2017
 
 
2016
 
 
Change
 
 
Net interest income
 
$
1,284
 
 
$
1,098
 
 
$
186
 
 
17
%
 
Provision for loan losses
 
 
-
 
 
 
225
 
 
 
(225
)
 
-100
%
 
Mortgage banking income
 
 
352
 
 
 
410
 
 
 
(58
)
 
-14
%
 
Other noninterest income
 
 
115
 
 
 
87
 
 
 
28
 
 
32
%
 
Noninterest expenses
 
 
1,978
 
 
 
1,620
 
 
 
358
 
 
22
%
 
 
Net income (loss) before taxes
 
 
(227
)
 
 
(250
)
 
 
23
 
 
9
%
 
Tax provision (benefit)
 
 
(87
)
 
 
(101
)
 
 
14
 
 
14
%
 
 
Net income (loss)
 
$
(140
)
 
$
(149
)
 
$
9
 
 
6
%
 
 
 
 
 
 
 
 
 
 
 
 
 
 
 
 
At March 31:
 
2017
 
 
2016
 
 
Change
 
 
Loans
 
$
115,322
 
 
$
93,945
 
 
$
21,377
 
 
23
%
 
Allowance for loan losses
 
 
1,447
 
 
 
1,468
 
 
 
(21
)
 
-1
%
 
Assets
 
 
145,332
 
 
 
118,552
 
 
 
26,780
 
 
23
%
 
Deposits
 
 
125,446
 
 
 
100,642
 
 
 
24,804
 
 
25
%
 
Stockholders' equity
 
 
16,541
 
 
 
15,579
 
 
 
962
 
 
6
%
 
 
 
 
 
 
 
 
 
 
 
 
 
 
 
 
 
 
Nonaccrual loans
 
 
1,297
 
 
 
1,567
 
 
 
(270
)
 
-17
%
 
Accruing loans more than 90 days past due
 
 
-
 
 
 
-
 
 
 
 
 
 
 
 
 
Other real estate owned
 
 
-
 
 
 
383
 
 
 
 
 
 
 
 
 
 
 
 
 
 
 
 
 
 
 
 
 
 
 
 
 
 
 
Total nonperforming assets
 
 
1,297
 
 
 
1,950
 
 
 
(653
)
 
-33
%
 
 
 
 
 
 
 
 
 
 
 
 
 
 
 
 
 
 
Book value per share
 
 
6.17
 
 
 
6.61
 
 
 
(0.44
)
 
-7
%
 
Shares outstanding
 
 
2,678,875
 
 
 
2,358,562
 
 
 
320,313
 
 
14
%
 
 
 
 
 
 
 
 
 
 
 
 
 
 
 
 
 
 
Allowance to loans
 
 
1.25
%
 
 
1.56
%
 
 
 
 
 
 
 
 
Allowance to nonperforming loans
 
 
112
%
 
 
94
%
 
 
 
 
 
 
 
 
Nonperforming loans to total loans
 
 
1.12
%
 
 
1.67
%
 
 
 
 
 
 
 
 
 
 
 
 
 
 
 
 
 
 
 
 
 
 
 
Averages for the quarter ended March 31:
 
2017
 
 
2016
 
 
Change
 
 
Loans
 
$
117,990
 
 
$
94,460
 
 
$
23,530
 
 
25
%
 
Earning assets
 
 
139,007
 
 
 
110,803
 
 
 
28,204
 
 
25
%
 
Assets
 
 
150,899
 
 
 
122,041
 
 
 
28,858
 
 
24
%
 
Deposits
 
 
130,864
 
 
 
104,263
 
 
 
26,601
 
 
26
%
 
Stockholders' equity
 
 
16,622
 
 
 
15,689
 
 
 
933
 
 
6
%
 
 
 
 
 
 
 
 
 
 
 
 
 
 
 
 
 
 
Loans to deposits
 
 
90
%
 
 
91
%
 
 
 
 
 
 
 
 
Net interest margin
 
 
3.75
%
 
 
3.99
%
 
 
 
 
 
 
 
 
 
 
 
Idaho First Bank
 
Quarterly Financial Highlights (unaudited)
 
(Dollars in thousands)
 
 
 
 
 
 
 
 
 
 
 
 
 
 
 
 
 
Income Statement
 
Q1 2017
 
 
Q4 2016
 
 
Q3 2016
 
 
Q2 2016
 
 
Q1 2016
 
 
Net interest income
 
$
1,284
 
 
$
1,268
 
 
$
1,206
 
 
$
1,159
 
 
$
1,098
 
 
Provision for loan losses
 
 
-
 
 
 
140
 
 
 
130
 
 
 
-
 
 
 
225
 
 
Mortgage banking income
 
 
352
 
 
 
627
 
 
 
649
 
 
 
535
 
 
 
410
 
 
Other noninterest income
 
 
115
 
 
 
109
 
 
 
114
 
 
 
100
 
 
 
87
 
 
Noninterest expenses
 
 
1,978
 
 
 
2,142
 
 
 
2,006
 
 
 
1,720
 
 
 
1,620
 
 
 
Net income (loss) before taxes
 
 
(227
)
 
 
(278
)
 
 
(167
)
 
 
74
 
 
 
(250
)
 
Tax provision (benefit)
 
 
(87
)
 
 
(113
)
 
 
(65
)
 
 
32
 
 
 
(101
)
 
 
Net income (loss)
 
$
(140
)
 
$
(165
)
 
$
(102
)
 
$
42
 
 
$
(149
)
 
 
 
 
 
 
 
 
 
 
 
 
 
 
 
 
 
 
 
 
 
Period End Information
 
Q1 2017
 
 
Q4 2016
 
 
Q3 2016
 
 
Q2 2016
 
 
Q1 2016
 
 
Loans
 
$
115,322
 
 
$
120,630
 
 
$
115,472
 
 
$
112,206
 
 
$
93,945
 
 
Allowance for loan losses
 
 
1,447
 
 
 
1,602
 
 
 
1,454
 
 
 
1,516
 
 
 
1,468
 
 
Nonperforming loans
 
 
1,297
 
 
 
1,531
 
 
 
1,531
 
 
 
2,030
 
 
 
1,567
 
 
Other real estate owned
 
 
-
 
 
 
-
 
 
 
-
 
 
 
-
 
 
 
383
 
 
Quarterly net charge-offs
 
 
154
 
 
 
(8
)
 
 
192
 
 
 
(48
)
 
 
(9
)
 
 
 
 
 
 
 
 
 
 
 
 
 
 
 
 
 
 
 
 
 
 
 
Allowance to loans
 
 
1.25
%
 
 
1.33
%
 
 
1.26
%
 
 
1.35
%
 
 
1.56
%
 
Allowance to nonperforming loans
 
 
112
%
 
 
105
%
 
 
95
%
 
 
75
%
 
 
94
%
 
Nonperforming loans to loans
 
 
1.12
%
 
 
1.27
%
 
 
1.33
%
 
 
1.81
%
 
 
1.67
%
 
 
 
 
 
 
 
 
 
 
 
 
 
 
 
 
 
 
 
 
 
Average Balance Information
 
Q1 2017
 
 
Q4 2016
 
 
Q3 2016
 
 
Q2 2016
 
 
Q1 2016
 
 
Loans
 
$
117,990
 
 
$
116,517
 
 
$
112,166
 
 
$
103,683
 
 
$
94,460
 
 
Earning assets
 
 
139,007
 
 
 
134,662
 
 
 
126,494
 
 
 
116,762
 
 
 
110,803
 
 
Assets
 
 
150,899
 
 
 
146,399
 
 
 
137,902
 
 
 
128,010
 
 
 
122,041
 
 
Deposits
 
 
130,864
 
 
 
127,152
 
 
 
118,768
 
 
 
108,656
 
 
 
104,263
 
 
Stockholders' equity
 
 
16,622
 
 
 
15,665
 
 
 
15,620
 
 
 
15,586
 
 
 
15,689
 
 
 
 
 
 
 
 
 
 
 
 
 
 
 
 
 
 
 
 
 
 
 
 
Loans to deposits
 
 
90
%
 
 
92
%
 
 
94
%
 
 
95
%
 
 
91
%
 
Net interest margin
 
 
3.75
%
 
 
3.75
%
 
 
3.79
%
 
 
3.99
%
 
 
3.99
%
Contacts:
Greg Lovell
208.630.2001

Don Madsen
208.947.0430