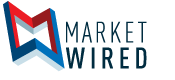 SEB Reports Results for First Quarter, 2017
Corporate Update, Conference Call Scheduled
/EINPresswire.com/ -- MISSISSAUGA, ONTARIO--(Marketwired - Apr 28, 2017) - Smart Employee Benefits Inc. ("SEB" or the "Company") (TSX VENTURE:SEB) has made significant progress during the first 5 months of fiscal 2017. SEB has closed approximately $5.9M of new equity, the majority subscribed for by insiders and existing shareholders. The President/ CEO/ CIO acquired over 30% of the equity offering. In addition, the company has closed $22.5M of Debt Facilities with a major Canadian Bank. This debt consolidation saves over $1.5 million annually of interest charges and terms out short term debt incurred in the course of acquisitions for up to 5 years. Debt Service is estimated at approximately 35% of the Technology Division ("TD") cash flows. The Company also closed the acquisition of Aon Hewitt Inc's ("Aon") mid market health and welfare benefits administration business in Canada and structured a strategic sales and marketing alliance with Aon. Aon is one of the largest benefit consulting companies in the world operating in over 100 countries. This book of business consists of 48 corporate clients representing over 250,000 plan members across Canada. SEB also acquired several highly complementary technology platforms and added approximately 150 employees across Canada and India.
The above transactions position SEB for strong growth in fiscal 2017. The SEB Group currently has over $100.0M of sales and in excess of $500.0M of backlogs, renewal and option year contracts with over 200 clients.
The consolidated financial results for the first quarter ending February 28, 2017 were relatively flat compared to the same quarter the prior year. The Technology Division continued to generate strong performance during the quarter with backlog increasing significantly, although revenue declined slightly and operating earnings declined, largely due to weakness in western Canada. This weakness is expected to be fully recovered in the second quarter. The Benefits Division ("BD") gained solid traction post the quarter with the Aon transaction. Corporate costs declined significantly. The details are as follows:
1) CONSOLIDATED RESULTS
Revenue from continuing operations was $23.15M versus $23.67M the previous year. The $0.52M decline in revenue is largely due to weakness in the Alberta and Western Canada region. Budget cutting due to the decline in the oil industry is the primary factor. Other areas of the country continued to have strong performance.
Gross Margin was $3.72M for the quarter, down from $4.22M the previous year. This decline is largely due to weaker performance in western Canada and a temporary under deployment of employees.
Operating Income was $59,543 for the quarter, versus $177,273 the previous quarter. The Benefits Division operating loss was $507,498 vs $411,635 the previous year. The Technology Division operating income was $942,649 vs $1,506,242 the previous year. The Corporate Division operating loss was $375,699 vs $917,334 the previous year. The Benefits Division investment in technology was greater due to the costs of migrating the "New Products Platform" to the cloud. Corporate costs were reduced significantly during the year. The Technology Division decline is expected to be fully recovered in the second quarter, 2017.
Costs continued to show improvement. Salaries and compensation costs were 8.9% of sales versus 10.3% the previous year. Office and general expenses were relatively flat as were professional fees. Non-cash costs (amortization, depreciation, share based compensations) were relatively flat, year over year. Significant improvement in the cost structure was realized in fiscal 2016.
2) DIVISIONAL PERFORMANCE
The Technology Division revenue was $22.69M for the quarter vs $23.0M the previous year. The decline is largely due to weakness in the western Canada market. Operating income was $942,649 vs $1,506,242 the previous year. This weakness is partially due to investment in new sales and marketing initiatives, higher than anticipated employees on the bench and the reduction in billable contractors in Western Canada. This weakness is expected to be fully recovered in the second quarter.
The Benefits Division revenue was $453,644 for the quarter vs $358,317 the previous year. The Aon acquisition together with the new products platform launch is expected to significantly increase these revenues in the coming months. Operating income for the quarter was a loss of $507,498 vs $411,635 the previous year.
Corporate operating income was a loss of $375,699 down from a loss of $917,344 the previous year. The Corporate cost structure is being reduced significantly.
3) CONSOLIDATED EARNINGS (LOSS)
The company recorded a net loss of $2,202,918 for the period versus $2,379,862 the previous year. Non-cash expenses totalled $1,243,095 vs $1,324,021 the previous year. Interest costs were $502,087 a significant improvement from $761,590 the previous year. The interest costs are expected to be reduced by over $130,000 per month going forward as a result of the consolidation financing of $22.5M. Transaction costs increased to $502,087 from $317,727 in the previous year. These costs fluctuate per acquisition and financing initiatives. Operating income prior to interest charges and non-cash expenses was $59,453 for the quarter vs $177,273 the previous year. Significant improvement is expected in the second quarter. It is expected that by 2019 non-cash amortization expenses will no longer have a material negative impact on earnings.
4) EQUITY FINANCING
The company has closed several tranches of two equity financings since November, 2016 totalling $5,910,308. This includes $180,000 of equity financing closed today, April 28, 2017. The term of this financing is $0.20 per unit where each unit consists of one share and one warrant exercisable at $0.30 per SEB share for a period of 18 months. In total 29,551,540 shares and 29,551,540 warrants were issued.
5) DEBT FINANCING ($22.5M)
The new financing arrangements with a major Canadian bank consist of an operating demand facility of up to $12,000,000 (the "Senior Operating Facility"), a demand $5,500,000 term loan facility with repayment amortized over 4 years (the "Senior Term Facility") and a $5,000,000 subordinated term loan facility (the "Junior Term Facility"). The Junior Term Facility is a $5,000,000, 5-year, subordinated term facility with the mezzanine arm of the bank with monthly interest only and a balloon payment at the end of the term. The Senior Term Facilities have interest terms consistent with fully secured senior debt. The Junior Term Facility has interest terms consistent with secured subordinate debt facilities.

The new credit facilities consolidate and replace the aggregate $4,751,000 of credit facilities that the Corporation's wholly owned Technology Division subsidiaries had with the same major Canadian bank, as well as the Corporation's asset based credit facilities of $12,500,000 with a major international Asset Based Lender (ABL). The new credit facilities also repay the term debt of Maplesoft Group Inc. (a wholly owned subsidiary of the Corporation) and repay select convertible notes at the public company level. States John McKimm President/CEO/CIO, "the new credit facilities save $1.5M per annum of interest charges. The financing significantly reduces SEB's balance sheet risk."
6) THE AON TRANSACTION
The acquisition of Aon's mid-market Health and Welfare benefits administration business in Canada represents 48 clients, many with globally recognized brands, with over 250,000 plan members. As a part of this transaction SEB added several complementary technology platforms and approximately 150 employees across Canada and India. It also included a strategic business relationship with Aon Hewitt where SEB technology solutions enable future business initiatives.
States John McKimm, President/CEO/CIO of SEB, "The Aon Transaction adds not only long term clients to SEB's benefits administrations business, it also adds a strategic relationship with one of the largest benefits consulting organizations in the world. A further positive is the "Flex Plus" administration platform, which SEB believes to be one of the most comprehensive "Flex Systems" in the market place. SEB has made substantial investment over the past 5 years in its health benefits processing solutions. The "Flex Plus" platform enhances SEB's Processing Solutions capabilities in administering "Flex" benefits plans. SEB's Benefits Exchange Platform is believed to be the most comprehensive in the industry and the only one that manages "All Benefits Types in One Environment". The current Aon administration environment contributes revenue per plan member of between $50 to $70 per annum. The average benefit plan in Canada today pays processing fees between $250 to $600 per annum per plan member. These processing fees are scattered among multiple service providers. SEB's Benefits Exchange Platform can consolidate these services and provide benefits clients with "One Processing Environment for All Benefits Types". This includes Administration (Traditional or Flex), Adjudication, Claims Payment, Billing, Health Spending Accounts, Disability Management, Health and Wellness, Fraud prevention, detailed Real Time Reporting and Analytics, Audit, Pharmacy Benefits Management ("PBM") solutions, New Voluntary Products Purchases, all on "ONE BENEFITS CARD" and in "ONE PROCESSING ENVIRONMENT". This is unique in the industry, both in Canada and globally. SEB, with the Aon transaction has the opportunity to capture up to 100% of the processing fees, the majority of which are currently being outsourced to multiple parties."
Management Comments
States McKimm, President/CEO/CIO, "SEB has made significant progress in the past 5 months. The Technology Division now has over $450 million of backlog, renewals and option year contracts. The division continues to be a strong performer. The Benefits Division has over $50 million of backlog contracts. The Aon transaction has given SEB the opportunity for significant organic growth if SEB can transition clients over time to SEB's Benefits Exchange Platform. Virtually all the processing in a health benefits plan can be managed in one environment for all benefits types on the SEB platform. It allows SEB to capture in excess of $300 of processing fees per plan member and provide clients processing functionality they are not getting today without spending more money. This is unique in the benefits processing industry. The refinancing with a major Canadian Bank has significantly improved the balance sheet and generated over $1.5 million of new free cash flow from interest savings. SEB is well positioned for growth in both revenue and cash flow in fiscal 2017."
CONFERENCE CALL DETAILS
Date/Time: Wednesday, May 3rd at 11:30AM ET.
Canada & USA Toll Free Dial In: 1-800-319-4610
Toronto Toll Dial In: 1-416-915-3239
Callers should dial in 5-10 minutes prior to the scheduled start time and simply ask to join the call.
Webcast Link: access at http://services.choruscall.ca/links/seb20170503.html
Conference Call Replay Numbers:
| | |
| --- | --- |
| Canada & USA Toll Free: | 1-855-669-9658 |
| Outside Canada & USA Call: | 1-604-674-8052 |
| Code: | 1427 followed by the # sign |
Replay Duration: Available for one week until end of day May 10, 2017.
About SEB
Smart Employee Benefits Inc.'s global infrastructure is comprised of two operating divisions: Technology and Benefits. The Technology Division currently serves corporate and government clients across Canada and internationally. The Benefits Division focuses on offering SaaS and BPO solutions in the Health Benefits Sector to corporate and government clientele. The Benefits Division operates as a client of the Technology Division. The Technology Division is a critical competitive advantage in supporting the implementation of SEB's benefits processing solutions into client environments. Benefits Processing is a high-growth specialty practice area.
The core expertise of both divisions is data processing. Emphasis is on automating business processes utilizing SEB proprietary software solutions combined with solutions of third parties through joint ventures and partnerships.
For further information about SEB, please visit www.seb-inc.com.
THE FORWARD-LOOKING INFORMATION CONTAINED IN THIS RELEASE REPRESENTS THE COMPANY'S CURRENT EXPECTATIONS AND, ACCORDINGLY, IS SUBJECT TO CHANGE. HOWEVER, THE COMPANY EXPRESSLY DISCLAIMS ANY INTENTION OR OBLIGATION TO UPDATE OR REVISE ANY FORWARD-LOOKING INFORMATION, WHETHER AS A RESULT OF NEW INFORMATION, FUTURE EVENTS OR OTHERWISE, EXCEPT AS REQUIRED BY APPLICABLE LAW.
All figures are in Canadian dollars unless otherwise stated.

EIN Presswire does not exercise editorial control over third-party content provided, uploaded, published, or distributed by users of EIN Presswire. We are a distributor, not a publisher, of 3rd party content. Such content may contain the views, opinions, statements, offers, and other material of the respective users, suppliers, participants, or authors.