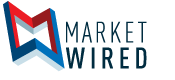 Léo-Blanchette Postal Facility Opioid Exposure
/EINPresswire.com/ -- OTTAWA, ONTARIO--(Marketwired - Apr 27, 2017) - Canada Border Services Agency
Proactive Statement from the CBSA:
Yesterday evening, there was an incident involving Canada Border Services Agency (CBSA) officer working at a Canada Post's Léo-Blanchette Postal Facility in Montreal, QC. The border services officer was hospitalized as a result of exposure to an opioid contained in a package the officer was examining. The officer and their family request privacy at this time. We wish the officer well in their recovery.
In accordance with the Canada Labour Code, a Hazardous Occurrence Investigation is being conducted locally by the CBSA. Any recommendations stemming from this investigation would be implemented nationally. The CBSA will also continue to collaborate with Canada Post and Health Canada on a review of the matter and will be taking actions, as required. More details will be shared, as appropriate, when they are known.
CBSA officers are trained to assess risks associated with people and goods attempting to enter Canada to ensure the country's safety and security. All international mail items are presented by the Canada Post Corporation to the CBSA to process through the Agency's Postal Program.
The health and safety of its employees is paramount to the CBSA. Like any law enforcement activity, there are inherent risks, but we mitigate these risks with protocols and training to protect our officers. To this end, safe handling procedures and controls are in place, including personal protective equipment to prevent accidental exposure. Moreover, given the pace at which these risks evolve, the Agency continuously works with its partners to examine the adequacy of processes, equipment and operational controls on an ongoing basis to ensure the safety and security of its employees.
Follow us on Twitter (@CanBorder), join us on Facebook or visit our YouTube channel.
Canada Border Services Agency
Media Line
613-957-6500


EIN Presswire does not exercise editorial control over third-party content provided, uploaded, published, or distributed by users of EIN Presswire. We are a distributor, not a publisher, of 3rd party content. Such content may contain the views, opinions, statements, offers, and other material of the respective users, suppliers, participants, or authors.