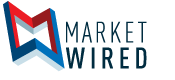 Vancouver Medical Spa Celebrates Spring
Vancouver medical spa offers 20% off SkinCeuticals product line until May 31st
/EINPresswire.com/ -- VANCOUVER, BC--(Marketwired - April 27, 2017) - Clear, dewy skin is arguably the holy grail of beauty. To help clients on the quest for beautiful skin, the professionals at the Kitsilano Medical Aesthetic Clinic will be offering 20% off their SkinCeuticals line of products for the month of May. For more, go to: http://rozkamani.com/get-20-off-skinceuticals-products-till-may-31st/
As a medical aesthetic doctor with over 13 years of experience, Dr. Kamani understands that skin is the specific reflection of an individual's history and lifestyle. Cultivating beautiful skin is often a combination of two factors: the right habits-and the right products. As skincare that's backed by science, Dr. Kamani refers to SkinCeuticals as her go-to choice for clients who want the next level of care.
"Born from decades of research that led to pivotal breakthroughs in antioxidants, these high-potency formulas are made up of active ingredients that are formulated to optimally penetrate into the skin," explains Dr. Kamani.
SkinCeuticals offers a full of skincare line that is used and recommended by dermatologists, plastic surgeons, and medi-spas for daily homecare. With formulas designed to correct the signs of aging, protect healthy skin, and prevent future damage, these products promote beauty and health while cleansing the skin of wastes that have inundated the pores.
"All the products are light and fresh, and it only takes a few minutes to work them into your daily routine," says Dr. Kamani. "However, to get the best results, you need the right combination of care to address your concerns. That's why working with an aesthetic doctor is often helpful."
Regardless of age, it's your time to shine-and stopping by the Kitsilano Medical Aesthetic Clinic is a great first step. Set-up an appointment for a one-on-one skincare consultation with Dr.Roz Kamani, and make sure the products you use are the ones you actually need. Call 604-222-9988 or send an email today.
About Dr. Roz Kamani
Dr. Roz Kamani has been a respected expert in Medical Aesthetics for over thirteen years. Her Kitsilano-based skin care clinic offers many sought-after treatments and procedures, such as Botox to treat facial and neck wrinkles, injectable dermal fillers for facial contouring, as well as volume enhancement and non-surgical facelifts. Dr. Kamani is recognized as one of Vancouver's premier Botox specialists and has advanced training in Medical Aesthetics. She is dedicated to revealing, protecting, and enhancing her patients' full health and beauty potential.
For more information, log onto http://rozkamani.com/ or call 604-222-9998.

EIN Presswire does not exercise editorial control over third-party content provided, uploaded, published, or distributed by users of EIN Presswire. We are a distributor, not a publisher, of 3rd party content. Such content may contain the views, opinions, statements, offers, and other material of the respective users, suppliers, participants, or authors.