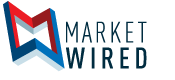 What Hollywood Actress will Portray Harriet Quimby as, "The Aeroplane Angel?" A True Story of Women's Empowerment Planned for the Silver Screen; Hollywood Producers Predict a Box Office Earthquake; WVSN Reports
Bill Gladstone, founder of Waterside Productions, Inc. has personally placed more than 5,000 titles with dozens of publishers. Waterside is now representing, "Aeroplane Angel, the Quixotic Life of Harriet Quimby," co-written by New York Times bestselling author, Mark Dagostino.
Click here for high-resolution version
/EINPresswire.com/ -- HOLLYWOOD, CA--(Marketwired - April 26, 2017) - Two decades before the Roaring '20s Harriet Quimby was that rare woman who smoked cigars and shot whisky with the boys. She was a model, silent screen actress and journalist who transfixed men with her stunning beauty. She was the first woman in America to earn a pilot's license and then fly a 50 horsepower monoplane across the English Channel. In that penultimate morning of her historic flight, "THE TITANIC SINKS," capturing the history book headlines that should have been Harriet Quimby's. Three months later, still determined to get her "Notice," she enters a Boston air meet to break an air speed record. It's there she flies a cutting edge, 70 HP, monoplane. Speeding at 80 mph, she is thrown from her plane and tumbles two thousand feet to her death before 5,000 horrified fans! At only 37 years old Harriet Quimby is dead. (Press release link here courtesy of Industry Visions Pictures.)
So why hasn't Harriet Quimby been championed a feminist hero? The explanation is simple; until now, no one has known the full epic story of this remarkable woman's life.
California literary agent, Bill Gladstone, of Waterside Productions, is thrilled to represent "Aeroplane Angel, the Quixotic Life of Harriet Quimby." The book is co-written by New York Times bestselling author, Mark Dagostino.
"Now at a time when the walls of gender stereotypes are breaking down, books and movies are searching for riveting female heroes, said Gladstone. Harriet Quimby is perhaps the most exciting female heroine of all time. She has been a mystery even to those who knew about her tremendous accomplishments and adventures in a world dominated by men over a hundred years ago. Thanks to a recent discovery by one of the authors of this book, Allyn M. Schmitz, bringing to light the never before told true story of Harriet Quimby, who happened to be the childhood friend of his great grandmother. Sitting at his great grandmother's feet nearly 60 years ago, Allyn was fascinated hearing the stories of a beautiful girl who ran away from home at 14 to become a silent screen actress; who raced cars at 100 miles per hour, and flew aeroplanes when they were first invented. The true Harriet Quimby story was related personally to Allyn through post cards and letters that his Grandma Bertha and Harriet exchanged during their lifetimes. The book, "Aeroplane Angel, the Quixotic Life of Harriet Quimby," is historical fiction based on those stories. "This story is a blockbuster," said Gladstone. The actress or publisher that makes it their own will reap big dividends!"
Image Available: http://www.marketwire.com/library/MwGo/2017/4/26/11G136998/Images/Bill-Gladstone-3-3f165c7034a0aeea9b6600a8b3cd3838.jpg
Embedded Video Available: https://youtu.be/R0OEqa5xxxU

Media Contact:
Allyn Mark
(810) 358-6224