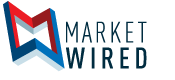 LucidCam, upgraded to 4K 3D VR Live Production, Coming to the NAB Show
iPhone-sized LucidCam lets you easily create high-quality 3D VR content/livestream in seconds; share with others live for a one-of-a-kind immersive experience
/EINPresswire.com/ -- LAS VEGAS, NV--(Marketwired - Apr 24, 2017) - NAB Show - Lucid VR, the developer of the world's first true 3D virtual reality camera, the LucidCam, is coming to the NAB Show. Offering an enhanced user experience, resolution and frame rates equipped for underwater and livestream, the LucidCam is the first 4K 3D point-and-shoot camera for virtual reality that lets users easily capture two 4K overlapping spheres to create depth, and broadcast it through HDMI or Wi-Fi to any phone or VR headset.
"Our goal is to transform the way we create content live and share experiences with people around the world," said Han Jin, CEO, Lucid VR. "LucidCam is versatile enough to mount on a tripod or fit into your pocket. LucidCam allows you to scale your 3D VR broadcasting projects from one to fifty angles, so you can keep your viewers interested and show the game flow of an exciting sports match."
LucidCam makes virtual reality content creation and livestream in 3D easy with a plug-n-play process flow. Broadcasters can produce high-quality immersive experiences the way they see them without complicated or expensive equipment. Simply pair the LucidCam through Wi-Fi with a smartphone, or micro HDMI cable with a computer to stream 3D VR to the Internet. As more and more everyday consumers adopt to VR, this same easy process allows for livestreaming through the new Facebook 360 live platform and YouTube.
The upgraded LucidCam features include:
Excellent 4K images, 4K 30fps videos (4K per eye)
HD Livestreaming
180° x 180° field of view (upgradable to 360° x 360°)
32 GB internal storage
Improved image stabilization
Waterproof case to film underwater, up to 12 meters depth (accessory, available separately)
Mobile phone clip to leverage your phone as viewfinder at the back of a LucidCam (accessory, available separately)
"Livestreaming a sports game, a concert or event taking place anywhere in the world and making the audience truly feel part of that experience. It's priceless," continued Jin.
You can see it and try it yourself at NAB. LucidCam Developer Kits are available now, and the LucidCam can be ordered for just $499.
IMAGES HERE:
https://drive.google.com/drive/folders/0B8SneQF5cNmtT2psNVlJak1CWlU
Videos are here:
https://www.youtube.com/watch?v=msoP_gr_Fb0 
https://youtu.be/G-gBn0un_aM
https://youtu.be/dxr29RwN1tU
https://youtu.be/mbPsI1Nk6AE
Distribution channels:
Amusement, Gaming & Casino
,
Book Publishing Industry
,
Consumer Goods
,
IT Industry
,
Media, Advertising & PR
,
Movie Industry
,
Music Industry
,
Technology
,
Telecommunications

EIN Presswire does not exercise editorial control over third-party content provided, uploaded, published, or distributed by users of EIN Presswire. We are a distributor, not a publisher, of 3rd party content. Such content may contain the views, opinions, statements, offers, and other material of the respective users, suppliers, participants, or authors.