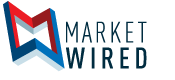 London Drugs Gets Closer to Zero Waste
92.8% of Waste Diverted From City Landfills Across the Country
/EINPresswire.com/ -- RICHMOND, BRITISH COLUMBIA--(Marketwired - Apr 21, 2017) - The tallies are in and Canadian retailer London Drugs is reporting another record year for waste diversion in 2016. The chain's 79 stores' continuous sustainability efforts resulted in 92.8% waste diversion totaling 12.5 million pounds of waste diverted from city landfills across Canada. Each year, these stores come closer to their goal of reaching zero-waste status.
"We thrive on finding new ways to take care of people and, to us, care starts with the individual and extends to our shared community and the environment," says Maury McCausland, Retail Operations Sustainability Specialist London Drugs. "Making recycling accessible to our customers and the responsibility taken among our staff to recycle and divert waste, have been the keys to our success."
Sustainability and recycling have been at the center of London Drugs' daily operations for decades. Since the launch of the 'What's the Green Deal?' program in 2008, waste disposal has been tracked at all stores, and the retailer continues to work with vendors and sustainability partners to increase diversion rates.
To support sustainability in the communities they serve, London Drugs provides education and awareness programs, participates in community recycling events and creates strategic partnerships to lessen their environment impact. For example, as part of their partnership with Quest Food Exchange, London Drugs was able to reduce food waste by donating over 389,000 pounds of food to support food banks in the communities it serves.
Through their partnership with Call2Recycle®, London Drugs has now diverted over 300,000 kg of batteries from landfills since 2000.
London Drugs also helps customers shop a little greener in stores. The 'What's the Green Deal?' product signs help point out hundreds of products that have environmental benefits - from recycled content to certified organic production.
"Our customers are our greatest ally in the war on waste. We are proud to work with them to collectively reduce our environmental impact," says McCausland.
Customers can recycle the following items anytime at any London Drugs location:
Electrical and electronic goods (TVs, VCRs, computers, monitors, printers, small appliances, etc.) are recycled through Global Electric Electronic Processing (GEEP) and e-Cycle. All electronic products are recycled back to their basic components before being shipped. London Drugs works diligently to ensure that electronic recyclables are not shipped to sub-standard offshore facilities.
Styrofoam is recycled through FOAM Only.
Plastic and cardboard packaging from products purchased at London Drugs.
Cell phones, PDA and rechargeable batteries are recycled through Call2Recycle.
Alkaline Batteries
Compact Fluorescent Bulbs (CFL's) and fluorescent light tubes up to 4-foot lengths
Disposable cameras
Ink jet cartridges
Laser cartridges
Metal film canisters
Plastic bags
Pop bottles and cans (BC only)
Insurance plastic folders
To learn how London Drugs tracks their waste diversion or for more information about London Drugs' sustainability and recycling initiatives visit www.greendeal.ca.
ABOUT WHAT'S THE GREEN DEAL?
London Drugs is part of the communities we serve. We know we have a part to play in helping make our world more sustainable. 'What's the Green Deal?' is our commitment to continue searching for better, greener ways to do business, and to help our customers find answers. We address sustainability through a four-pillar approach: Energy & Operations, Waste Reduction, Upstream Purchasing and Communication & Education. And we will keep asking the tough questions and looking for answers, because sustainability is a journey, not a destination. www.greendeal.ca @WTGreenDeal
ABOUT LONDON DRUGS
Founded in 1945, B.C.-based London Drugs has 80 stores in more than 35 major markets throughout British Columbia, Alberta, Saskatchewan and Manitoba including its online store www.LondonDrugs.com. London Drugs offers consumers a range of products from digital cameras and cosmetics to computers and televisions. Renowned for its creative approach to retailing, the company employs more than 7,500 people with pharmacy and health care services being the heart of its business. Committed to innovation and superior customer service, London Drugs has established itself as a reputable and caring company and continues to position itself for future growth and development. @LondonDrugs

EIN Presswire does not exercise editorial control over third-party content provided, uploaded, published, or distributed by users of EIN Presswire. We are a distributor, not a publisher, of 3rd party content. Such content may contain the views, opinions, statements, offers, and other material of the respective users, suppliers, participants, or authors.