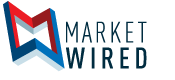 MM Asset Management Announces Intention to Reject Pollard's Offer to Acquire Innova Gaming for $2.10 per Share
/EINPresswire.com/ -- TORONTO, ONTARIO--(Marketwired - Apr 21, 2017) - MM Asset Management Inc. ("MMAM") announced that it intends to reject the offer made by Pollard Banknote Limited ("Pollard") to acquire Innova Gaming Group Inc. ("INNOVA") for $2.10 per Share. MMAM exercises control or direction over approximately 11.3% of the outstanding common shares of Innova.
MMAM believes that Pollard's offer materially undervalues Innova common shares, which have an analyst target price range of $3.00 to $4.50 per share. Notably, Innova completed its initial public offering less than 2 years ago at $4 per share.
MMAM encourages Innova's special committee to run a full strategic review process that we expect will lead to a sale transaction at a significantly higher price.
Albert Maierovits
416.408.4009


EIN Presswire does not exercise editorial control over third-party content provided, uploaded, published, or distributed by users of EIN Presswire. We are a distributor, not a publisher, of 3rd party content. Such content may contain the views, opinions, statements, offers, and other material of the respective users, suppliers, participants, or authors.