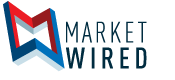 Gaia Sets First Quarter 2017 Conference Call for Monday, May 1, 2017 at 4:30 p.m. ET
/EINPresswire.com/ -- BOULDER, CO--(Marketwired - Apr 21, 2017) - Gaia, Inc. (NASDAQ: GAIA), a lifestyle media company, will conduct a conference call on Monday, May 1, 2017 at 4:30 p.m. Eastern time (2:30 p.m. Mountain time) to discuss its financial results for the first quarter ended March 31, 2017. The company will report its financial results in a press release prior to the call.
Gaia management will host the conference call, followed by a question and answer period.
Date: Monday, May 1, 2017
Time: 4:30 p.m. Eastern time (2:30 p.m. Mountain time)
Toll-free dial-in number: 1-888-329-8889
International dial-in number: 1-719-325-2370
Conference ID: 6917183
Please call the conference telephone number 5-10 minutes prior to the start time. An operator will register your name and organization. If you have any difficulty connecting with the conference call, please contact Liolios at 1-949-574-3860.
About Gaia
Gaia is a global digital video streaming service and online community that provides curated conscious media in three primary channels: Seeking Truth, Transformation and Yoga, to its subscribers in over 150 countries. Over 90% of its 7,900 titles are available for streaming exclusively on Gaia through most devices connected to the Internet and approximately 80% of the views are generated by content produced or owned by Gaia. For more information about Gaia, visit www.gaia.com.
Distribution channels:
Amusement, Gaming & Casino
,
Book Publishing Industry
,
Consumer Goods
,
Culture, Society & Lifestyle
,
Media, Advertising & PR
,
Movie Industry
,
Music Industry
,
Religion
,
Textiles & Fabric Industry

EIN Presswire does not exercise editorial control over third-party content provided, uploaded, published, or distributed by users of EIN Presswire. We are a distributor, not a publisher, of 3rd party content. Such content may contain the views, opinions, statements, offers, and other material of the respective users, suppliers, participants, or authors.