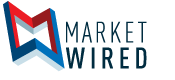 Spirax Sarco receives SC Chamber of Commerce Safety Award for top safety records
1,341 days without a lost time incident
Spirax Sarco employees receiving South Carolina Chamber of Commerce Safety Award
Click here for high-resolution version
/EINPresswire.com/ -- BLYTHEWOOD, SC--(Marketwired - April 19, 2017) - Spirax Sarco, the leader in products and services for steam system solutions, was recently presented a Commendation of Excellence award by the South Carolina Chamber of Commerce for exemplary top safety records at its two sites, Carolina Pines and Northpoint, located in Blythewood, SC.
Kris Brown, Safety Environmental & Training Supervisor said, "Receiving this award from the Chamber of Commerce is a great honor. Safety is our main focus. We take time to educate our employees on what we do and how we do it so that everyone is safe and they leave the same way they come to work."
On March 30, 2017, the South Carolina Chamber of Commerce recognized business leaders and employees from across the state at their annual Safety Awards luncheon. The awards were given to companies and organizations who achieve a commendable lost workday case rate during the 2016 calendar year. This includes any occupational injury or illness that results in an employee being unable to work a full assigned work shift.
The South Carolina Chamber of Commerce is South Carolina's largest state-wide broad-based business and industry trade association representing more than 18,000 businesses and more than one million employees. As the unified voice for business and industry, the Chamber is a catalyst for increasing wealth and enhancing the state's global competitiveness in order to improve the quality of life for all South Carolinians.
About Spirax Sarco, Inc.
For engineers around the world, Spirax Sarco is synonymous with excellence in steam system management. We offer the industry's most extensive range of products and services, coupled with expertise based on over a century of practical application across a variety of industries. In short, we create the solutions that set the benchmark for steam-using organizations worldwide, working alongside them to improve productivity, save energy and reduce waste.
Our commitment to customers is supported by over 1,100 dedicated engineers, a direct sales force in 55 countries worldwide, through which we serve customers in around 100 countries and complemented by substantial investment in state-of-the-art locally based manufacturing. Our aim is to help customers build a sustainable and profitable business, using their country and industry insight to tailor solutions precisely to their needs. Further information can be found at www.spiraxsarco.com/global/us.
Image Available: http://www.marketwire.com/library/MwGo/2017/4/17/11G136043/Images/2017_Award_picture-691fdb8fb3d5abcd9216c7be28843b83.jpg