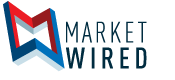 PACIFIC Digital Group Hires Vice President of Finance
Steve Lagotta brought on board to lead business growth for the search marketing agency
/EINPresswire.com/ -- SAN DIEGO, CA--(Marketwired - Apr 18, 2017) - PACIFIC Digital Group, the Discovery Agency, is pleased to announce that Steve Lagotta has been hired as the Vice President of Finance.
In his new role, Lagotta will provide hands-on accounting leadership to build and manage the financial infrastructure of the agency. Lagotta brings more than 20 years of executive leadership experience to the agency and has a successful history of assisting small to mid-size companies reach their next level.
"PACIFIC is an agency that has rapidly expanded over the last few years and I'm excited to be a part of the team during its next phase of growth," said Lagotta.
Lagotta has extensive experience in marketing agency solutions, as well as software and technology industries, and was most recently the CFO for Equity Management, Inc., a worldwide leader in corporate trademark licensing. Over the course of his career, he has worked with leading brands such as BeyondTrust, Covario, Time Warner Cable, Newgen Results Corporation, Thompson-Rose Consulting, Radyne ComStream, and General Dynamics.
"Steve's expertise and proven background in business improvement is an invaluable asset to the future of PACIFIC," said Norman Brauns, Founder and CEO at PACIFIC. "We are excited to welcome him to the team and look forward to his contributions as a leader within the company."
About PACIFIC:
We are PACIFIC, the Discovery Agency. As experts on curiosity, we craft multi-channel inbound search marketing campaigns that help our clients align their brand story with the questions their customers are asking. With a client list that includes Expedia, Travelocity, Jacuzzi, Mint, Microsoft, and others, we build campaigns that deliver incredible results. For more information, visit www.meetpacific.com.