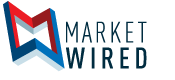 Salesfloor Wins Joe Fresh Innovation Award at the 2017 Canadian Arts and Fashion Awards
Platform recognized for revitalizing the role of retail sales associates across North America
/EINPresswire.com/ -- MONTREAL, QC--(Marketwired - Apr 13, 2017) - Salesfloor, a retail technology platform, was further recognized last week for their impact in innovating retail through technology, by winning the Joe Fresh Fashion Innovation Award at the Canadian Arts and Fashion Awards (CAFA) 2017.
The Joe Fresh Innovation Award is presented annually to a company that is innovating how consumers experience, consume or interact with fashion through technology. Salesfloor was awarded based on the company's ability to push the boundaries of retail innovation and follows in the footsteps of successful past winners, including Frank & Oak.
"We're honored to be recognized by CAFA as a leading retail innovator in Canada," said Oscar Sachs, CEO and co-founder of Salesfloor. "Our mission is to completely revitalize the traditional retail sales associate and better utilize their skills to service customers in today's digital world. Winning this award is proof that our company is accomplishing just that."
CAFA is hosted annually to celebrate outstanding achievement and emerging talent in the Canadian fashion industry. The awards serve to grow a stronger appreciation of Canadian talent, both at home and abroad, with the goal of fostering the next generation of Canadian talent through the awards and year-round economic development initiatives.
"Salesfloor impressed our jury for a number of reasons, but most importantly, they were able to showcase how their company is changing the retail game and poised to continue evolving retail stores and associates in the future," said Vicky Milner, President at CAFA. "We're extremely excited for Salesfloor and look forward to seeing how the company represents Canadian innovation with retailers internationally."
Salesfloor is used by thousands of store associates at leading retailers, including Saks Fifth Avenue, Harry Rosen, Stuart Weitzman, Kiehl's, Bloomingdale's, Lord & Taylor and Toys "R" Us. Aside from apparel and luxury retail, Salesfloor also caters to retailers in the beauty, pharmacy, sporting goods and consumer electronics categories.
Through Salesfloor, sales associates are empowered to become "omnichannel associates" to create a more enhanced customer experience, market directly to local shoppers and provide better personalized service online.
For more information on CAFA or the Joe Fresh Innovation Award, visit www.CAFAwards.ca. For more information about Salesfloor, visit www.salesfloor.net.
About Salesfloor
Founded in 2013 by Oscar Sachs and Ben Rodier, Salesfloor (www.salesfloor.net) was created to address the significant void in service that shoppers experience when using a retailer's website to shop compared to when shopping in store. With Salesfloor, customers can shop online directly with the store or local sales associate, and benefit from the same high-quality experience online as they receive in store. Salesfloor currently operates from New York, Montreal and London with a team of retail executives and technologists. Retailers currently using Salesfloor's platform include Saks Fifth Avenue, Toys "R" Us, Lord & Taylor, Harry Rosen, Kiehl's and more.
About CAFA
CAFA was created to support and celebrate the Canadian Fashion industry. Through the recognition and promotion of outstanding achievement and emerging talent in Canadian fashion, CAFA is dedicated to generating a stronger appreciation and market for our artists both in Canada and abroad and to support the economic development of the Canadian fashion industry. CAFA is committed to further developing and cultivating our homegrown talent by creating mentorship and financial opportunities as well as establishing collaborative partnerships that strive to unite the fashion community and the various, existing, fashion initiatives around the country. Additional information can be found at www.cafawards.ca
PR contact
Courtney Gillen
Uproar PR for Salesfloor
Email Contact
(312) 878-4575 x243

EIN Presswire does not exercise editorial control over third-party content provided, uploaded, published, or distributed by users of EIN Presswire. We are a distributor, not a publisher, of 3rd party content. Such content may contain the views, opinions, statements, offers, and other material of the respective users, suppliers, participants, or authors.