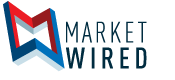 Kentucky Governor Signs Shared Parenting Law
Legislature Unanimously Approves New Law
/EINPresswire.com/ -- FRANKFORT, KY--(Marketwired - April 12, 2017) - Kentucky Governor Bevin signed a family court reform bill into law on Monday, April 10, bringing Kentucky a step closer to making shared parenting in instances of divorce the norm in the state.
The bill, House Bill 492, received unanimous support in both the House (voted 97-0) and Senate (38-0), signaling a long overdue change in our family court's approach to awarding custody in instances of divorce. The new law is also supported by an overwhelming amount of research showing it is in a child's best interest to have as close to equal time with both parents in instances of divorce, particularly early on in the process.
"Children are now more likely to see both parents regularly after a divorce, which is a huge win for the children of Kentucky considering research consistently shows shared parenting is in the best interest of children when their parents divorce," said Matt Hale, Chair of National Parents Organization of Kentucky. "Plus, parents are no longer in the high-conflict winner win all and loser lose all situation."
HB 492 was initiated by National Parents Organization and sponsored by Speaker Pro Tem David Osborne (R-Prospect) and Representatives Jason Petrie (R-Elkton) and Robby Mills (R-Henderson). Petrie; Hale and Dr. Ryan Schroeder, University of Louisville Sociology department chair, testified supporting the law.
The new law amends KRS 403.280, allowing a court to adopt a prior parental temporary custody agreement as the court's temporary custody order. However, the agreement must be mutually agreed upon while adequately providing for the child's welfare. The new law also creates a temporary joint custody and equal parenting time presumption provided each parent files an affidavit requesting his or her portion. The equal parenting time presumption does not apply if it creates a likelihood of abuse or neglect.
The law takes effect July 1st, 2017. Existing child custody arrangements are not affected.
RECENT RESEARCH: SHARED PARENTING VERSUS SINGLE PARENTING
Shared Parenting Data
In December, 2016, The American Psychological Association published research by William V. Fabricius of Arizona State University in the journal Psychology, Public Policy and Law titled, "Should Infants and Toddlers Have Frequent Overnight Parenting Time With Fathers? The Policy Debate and New Data." Prof Fabricius' findings provide "… strong support for policies to encourage frequent overnight parenting time [up to and including 50/50 overnights -Ed] for infants and toddlers [even younger than one year -Ed], because the benefits [for children-Ed] associated with overnights also held for parents who initially agreed about overnights as well as for those who disagreed and had the overnight parenting plan imposed over 1 parent's objections." Fabricius will share details on his findings during the International Conference on Shared Parenting 2017, a May 29-30, 2017 event in Boston, Mass., hosted by National Parents Organization and the International Council on Shared Parenting.
The Journal of the American Psychological Association published a paper titled "Social Science and Parenting Plans for Young Children: A Consensus Report" in 2014, and the conclusions were endorsed by 110 eminent authorities around the world. Authored by Dr. Richard Warshak at the University of Texas, the paper concluded, "... shared parenting should be the norm for parenting plans for children of all ages, including very young children."
In 2016, Dr. Warshak wrote, "Two years after its publication, the conclusions and recommendations of the Warshak consensus report remain supported by science." He also wrote, "The paper has been translated into at least eighteen languages and has informed legislative deliberations throughout the U.S. and parliamentary deliberations in several countries including the United Kingdom, Canada, Israel, Finland, Romania, Croatia, and Sweden. Two years after its publication, the consensus report continues to be one of the most downloaded papers from the journal's website." He added, "The list of endorsers and their stature and accomplishments reflect the field's general acceptance of the consensus report's findings as rooted in settled science from more than four decades of research directly relevant to this topic, including seminal studies by many of the endorsers."
The Journal of Epidemiology & Community Health published a 150,000-person study titled "Fifty moves a year: Is there an association between joint physical custody and psychosomatic problems in children?" in 2015 that concluded shared parenting after divorce or separation is in the best interest of children's health because the arrangement lowers their stress levels.
The Association of Family and Conciliation Courts (AFCC) published the recommendations of 32 family law experts in 2014, and the group concluded, "Children's best interests are furthered by parenting plans that provide for continuing and shared parenting relationships that are safe, secure, and developmentally responsive and that also avoid a template calling for a specific division of time imposed on all families."
Single Parenting Data
According to federal statistics from sources including the U.S. Centers for Disease Control, the U.S. Department of Justice and the U.S. Census Bureau, children raised by single parents account for:
63% of teen suicides;
70% of juveniles in state-operated institutions;
71% of high school drop-outs;
75% of children in chemical abuse centers;
85% of those in prison;
85% of children who exhibit behavioral disorders; and
90% of homeless and runaway children.
ABOUT NATIONAL PARENTS ORGANIZATION
National Parents Organization, a charitable and educational 501 (c)(3) organization, seeks better lives for children through family law reform that establishes equal rights and responsibilities for fathers and mothers after divorce or separation. The organization is focused on promoting shared parenting and preserving a child's strong bond with both parents, which is critically important to their emotional, mental, and physical health. In 2014, National Parents Organization released the Shared Parenting Report Card, the first study to rank the states on child custody laws. Visit the National Parents Organization website at www.nationalparentsorganization.org.

EIN Presswire does not exercise editorial control over third-party content provided, uploaded, published, or distributed by users of EIN Presswire. We are a distributor, not a publisher, of 3rd party content. Such content may contain the views, opinions, statements, offers, and other material of the respective users, suppliers, participants, or authors.