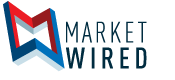 Free Trial Pack Offer Crashes HempLifeToday.com Website; Company Takes Steps to Keep Site Running and Extend This Popular Giveaway
/EINPresswire.com/ -- DENVER, CO--(Marketwired - Apr 12, 2017) - Ubiquitech Software Corp. (OTC PINK: UBQU), through its subsidiary HempLife Today™ an innovative and growing Company offering the finest CBD (Cannabidiol), products derived from Hemp, is informing shareholders that the press release from Tuesday April 11, offering a free Trial Pack of six (6) CannazALL™ CBD GelCaps to the general public, created an overwhelming response.
The response to this free offer, along with other promotions the Company is currently running, and the daily increase in interest and traffic to the HempLife Today™ Website, was so great that it crashed the site at www.HempLifeToday and the Company was unable to operate properly. Because of this, the Company is taking the following steps to ensure that all Websites, pages, and shopping carts are operating properly and that all who have participated in the free offer, and those who wish to, can still obtain their free Trial Pack.
1. Offer was diverted to a landing page explaining that the offer is temporarily suspended and why.
2. Visitors were/are given an option to submit their email so that they can be notified when the offer resumes.
3. HempLife Today™ Staff immediately took actions to lower the load on the site and create a load balanced environment.
4. A scheduled move (Pre-arranged and already pending), to a new larger capacity server is scheduled for the week of the 17th. This will ensure that the sites operate at optimum speed and efficiency, regardless of the number of customers on the site.
CEO James Ballas said, "Wow, we knew our products were popular, but we never thought this offer would actually crash our site. But, we see the positive side of this, and the interest in our Company, and our tech department is working diligently to expand our capacity and make sure everything is running smoothly. Everyone who wants to take advantage of this free offer will still get to do so, and we are incorporating this giveaway into our regular marketing efforts moving forward. We believe it will be big, and result in thousands of new sales monthly."
Operations Manager Luke Dreyer added, "Well, I started my day like any other, but quickly realized this offer had gone viral! We knew we had a lot of work to do to stabilize the site, but we were more excited than anything at the amount of traffic we were getting, as too much traffic is not a bad problem and can be accommodated with some technical changes. Plus, we are now going to be setup to handle this volume of traffic, and more, moving forward."
The company can now report that its sites are running as expected and there should no longer any crashes. However, we are advising that if you experience any slowness on the site, please be patient as the site will load. The Company expects to notify those leaving their email address that the free giveaway is resuming by Friday the 28th.
*The Company also looks forward to releasing its first quarter financials to shareholders early Monday morning April 17th.
About HempLife Today™
Hemp Life Today™ was created by a group of highly motivated, skilled and health minded people who have learned that Hemp, and Hemp related products, can be a great source of increased health, vitality, and overall well being in our lives. We also believe that high grade CBD (Canabidiol), could very well be the miracle supplement the world has been waiting for as more and more people discover the health benefits of this remarkable extract. HempLife Today™ offers its quality CBD products @ www.HempLifeToday.com.
About Ubiquitech
Ubiquitech Software Corp, through its subsidiaries is a dynamic multi-media, multi-faceted corporation utilizing state-of-the-art global internet marketing, Direct Response (DRTV) Television, Radio, and traditional marketing, to drive traffic to the new and emerging multi-billion dollar industries like its subsidiary HempLifeToday™.
HempLifeToday™ focuses on the exciting and dynamic new thinking in the world today that recognizes the important health and life enriching enhancement that CBD Oil from the Hemp plant can bring. Through its network of quality USA growers, HempLifeToday.com™ has developed multiple and proprietary CannazALL™ CBD oil products that include its popular CBD Tinctures, Oils, GelCaps, CBD Powder, Skin Salve, Wax Honey, and e-liquid, all offered @ www.HempLifeToday.com.
This press release contains forward-looking statements. Words such as "expects", "intends'', "believes'', and similar expressions reflecting something other than historical fact are intended to identify forward-looking statements, but are not the exclusive means of identifying such statements. These forward-looking statements involve a number of risks and uncertainties, including the timely development and market acceptance of products and technologies, the ability to secure additional sources of finance, the ability to reduce operating expenses, and other factors described in the Company's filings with the OTC Markets Group. The actual results that the Company achieves may differ materially from any forward-looking statement due to such risks and uncertainties. The Company undertakes no obligation to revise or update any forward- looking statements in order to reflect events or circumstances that may arise after the date of this release.

EIN Presswire does not exercise editorial control over third-party content provided, uploaded, published, or distributed by users of EIN Presswire. We are a distributor, not a publisher, of 3rd party content. Such content may contain the views, opinions, statements, offers, and other material of the respective users, suppliers, participants, or authors.