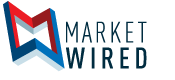 Esterline Selects Jason Childs as President for Control & Communication Systems Business Group
Jason Childs, Esterline Control & Communication Systems President
/EINPresswire.com/ -- BELLEVUE, WA--(Marketwired - Apr 11, 2017) -  Esterline Corporation (www.esterline.com) (NYSE: ESL), a leading global specialty manufacturer primarily serving the aerospace and defense markets, today announced that Jason Childs has been selected to serve as President for the company's Control & Communication Systems group of companies. Esterline Control & Communication Systems is headquartered in Everett, Wash., but is comprised of six global product lines with manufacturing and engineering facilities in the U.S. and the U.K. employing approximately 1500 people.
Esterline CEO Curtis Reusser said, "Jason is a proven leader, demonstrating a strong commitment to deploying the Esterline Operating System and embracing the Esterline culture, so I am excited to welcome his leadership within one of our key business groups. He has incredible customer focus and prudent business sense to ensure the success of his new team going forward."
Childs has been with Esterline for six years in increasingly challenging positions, including Vice President of Worldwide Sales and Marketing for the company's Engineered Materials division and President for one of the Engineered Materials operating units. Prior to that, he served in a variety of sales and management roles with companies in the aerospace, defense and communications sectors. Childs holds a B.A. in Marketing Management from the University of North Dakota and has completed several other educational courses in business, Lean and financial management.
The Control & Communication Systems President role was vacated earlier this year by Kevin Moschetti, who left the company to pursue other opportunities.
About Esterline:
Esterline Corporation is a leading worldwide supplier to the aerospace and defense industry specializing in three core areas: Advanced Materials; Avionics & Controls; and Sensors & Systems. With annual sales of approximately $2 billion, Esterline employs roughly 13,000 people worldwide.
Operations within the Advanced Materials segment focus on technologies including high-temperature-resistant materials and components used for a wide range of military and commercial aerospace purposes, and combustible ordnance and electronic warfare countermeasure products.
Operations within the Avionics & Controls segment focus on technology interface systems for commercial and military aircraft and similar devices for land- and sea-based military vehicles, cockpit displays and integration systems, flight training and simulation equipment, secure communications systems, specialized medical equipment, and other high-end industrial applications.
The Sensors & Systems segment includes operations that produce high-precision temperature and pressure sensors, specialized harsh-environment connectors, electrical power distribution equipment, and other related systems principally for aerospace and defense customers.  
Image Available: http://www2.marketwire.com/mw/frame_mw?attachid=3128686