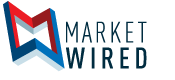 Ironworker Woman Defeats Male Contestants at the Apprentice Competition
First Ironworker Woman to Compete at District Level Wins Apprentice Competition at Local 44
/EINPresswire.com/ -- CINCINNATI, OH--(Marketwired - April 11, 2017) - Ironworker apprentice Shakiyla Briana Phillips won the apprentice competition at the Iron Workers (IW) Local 44 defeating her male counterparts. She is the first female ironworker apprentice to compete at the district level. The Competition was held on April 7th from 8:00a.m. to 1:00p.m. at the IW Local 44 Training Center located at 1125 Victory Place, Hebron, Ky.
"It felt good to show that we can all do it -- men and women alike; I was the only female and minority competitor and I worked hard to win the competition," said Shakiyla. "I'm proud of all of our apprentice competitors; they are my brothers and tough completion."
"The guests were blown away by our young talent," said Dave Baker, business manager of Local 44.
Apprentice competition included rigging, rod tying and the famous column climb. The competition took place after breakfast and a meet and greet at 8:00a.m. followed by lunch and the award ceremony at noon. The attendees had the rare and exciting opportunity to try their hands at welding using the virtual welder from Lincoln Electric.
Many Greater Cincinnati Area business leaders and prominent law makers attended the event. State Representative Brigid Kelly was among the prominent lawmakers at the event.
Local 44 is proud to host the annual competition that is also a great industry networking opportunity for the business community in the tri-state area. Above all, Local 44 is proud of Shakiyla Briana Phillips and the apprentice competitors.
Iron Workers Local 44 consists of over 600 ironworkers within the tri-state area. They are building the necessary skills to provide local area businesses with the knowledge, safety and craftsmanship to help develop and maintain the tri-state area.
The International Association of Bridge, Structural, Ornamental and Reinforcing Iron Workers or the Iron Workers (IW) represents 130,000 ironworkers in North America who work in construction on bridges; structural steel; ornamental, architectural, and miscellaneous metals; rebar; and in shops. Its mission is to improve the working conditions of its members while promoting constructive relationships with their employers to increase work opportunities.